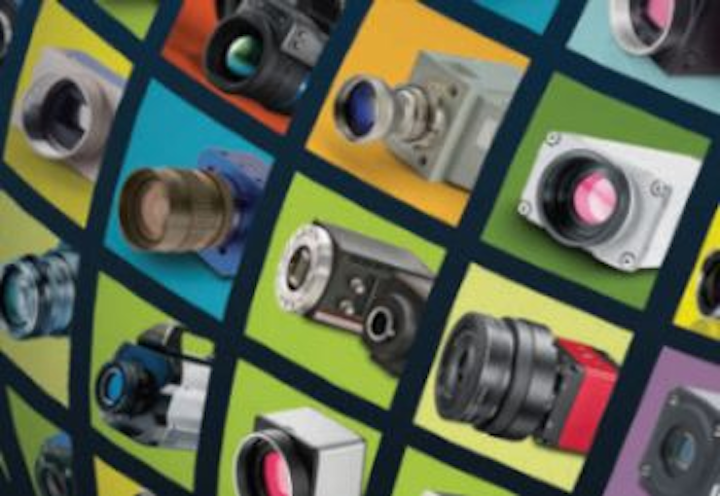 When it comes to choosing the correctindustrial camera or smart camerafor your machine vision and imaging needs, understanding camera and optic specifications are crucial. 
In a free webcast on February 14, Perry West, President, Automated Vision Systems, Inc., will explain these specifications while also discussing factors such as resolution, frame rate, pixel count, field of view, as well as provide an overview of the types of cameras that are currently available.

Additionally, he will explain how these specifications impact system performance for producing images that can be analyzed by machine vision software. Furthermore, West will discuss how choosing the correct lens for your camera can affect system performance. During the webcast, attendees will come away knowing what factors to consider in choosing a camera for your application, and how to weigh these specific parameters.
Following the webcast, you'll have the opportunity to get your camera-specific questions answered by West, as the presentation will conclude with audience Q&A.
Webcast information:

How to choose the right camera or smart camera for your vision system
Perry West, President, Automated Vision Systems, Inc.
February 14, 2018 11:00 AM EDT
You may also like:
Worldwide Industrial Camera Directory: Industrial camera selection is challenging given the diversity of cameras and performance, and proper selection is critical for anyone designing a machine vision system. This directory helps solve that problem, offering a listing of more than 100 camera vendors, and key camera specifications for more than 1,000 different camera products
Cameras and camera interfaces span the bandwidth spectrum: Numerous cameras are now available that are tailored specifically for industrial machine vision, medical and scientific applications. With these choices, many cameras are offered with a range of interfaces ranging from bus-based designs such as USB and FireWire, to networked-based systems based on Gigabit Ethernet or point-to-point, more deterministic interfaces such as Camera Link, Camera Link HS and CoaXPress (CXP).
Camera Design: Modular lens and lighting components boost smart camera flexibility:Smart cameras can now perform machine vision applications ranging from barcode reading and presence/absence detection to glue-bead inspection, optical character reading and package inspection. Whether the device is called an image-based barcode reader, a vision sensor or a smart camera, such products typically include at least an image sensor coupled with on-board processing and I/O capability.