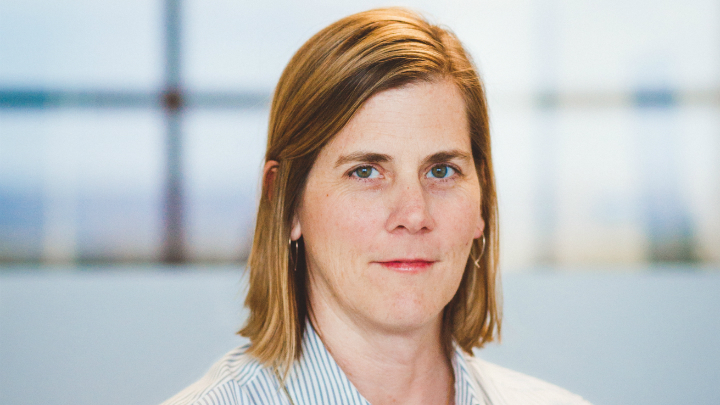 The following is a Q&A with Nora Tocci, President and CEO of Contrast, an optical design and engineering company focused on creating "leading-edge, system-level solutions for a variety of partners in commercial, consumer, and military markets." For the last 12 years, Contrast has developed custom cameras,optical systems, and real-time image processing for clients all over the world.
What are you most excited about at your company right now and why?
Launching our HDR machine vision cameras to the public. This is an opportunity to get a novel technology into the market place which creates opportunities that were previously inaccessible due to limitations with current imaging systems.
Specifically, having an immediate, real-time display of an image very close to what you would see with your eye can make a real impact in broadcasting, marine inspection, machine vision, and many other applications where controlling the lighting is a challenge.
What is your latest product and for what reason was it developed?
Our latest product is our Fathom 4K Live HDR video camera. It was developed after seeing the need to have extended range and live video output for any digital imaging application.
Are market changes affecting your product development, and if so, how?
Our research and development efforts are typically need-based, and solution driven, but the technology behind our products is often useful to a wide range of applications, so we tend to weather market fluctuations well.
In what markets or applications do you see the most growth?
We see growth in machine vision, automotive self-driving systems, and entertainment for live broadcasting.
Is there a trend or product in the next few years that you see as "the next big thing?"
It makes sense that live HDR video can be the "next big thing." Today, we have the only camera that does this and while there aren't a lot of TVs or monitors capable of displaying the full dynamic range we capture, they're coming, and they're not far away.
Having a unique method for delivering real-time HDR video is a natural progression in the evolution of current HDR TV technology for live broadcasts of news, sports, and other applications. It also can transform the way inspection, sensing, identification, and surveillance are done for commercial and industrial applications because we capture so much more data.
What is one particularly interesting way you've seen your product(s) deployed/utilized recently?
We have cameras in a steel mill. Because of the nature of their process and the lack of natural light in their environment, this camera is allowing them to monitor their process with visibility that they have never had before. It saves them a considerable amount of time in stopping the machinery when something is amiss, which creates a safer work environment and reflects positively in their bottom line.
What is your current view of the global vision industry?
The global vision industry is making small, incremental improvements to well-proven technology which has been around for a long time. This also means the industry is ripe for innovation and disruption. We expect to be part of this new wave of technologies, fresh approaches, and creative solutions.
Do you have any new exciting products or developments on the horizon?
Of course—we just aren't talking about them yet. What I can say is we're always working on elegant solutions to tricky problems. Instead of applying the same problem-solving techniques to new challenges, we think about creative ways to combine technologies for the benefit of the final product.
View more information on Contrast.
Share your vision-related news by contacting James Carroll, Senior Web Editor, Vision Systems Design

To receive news like this in your inbox, click here.
Join our LinkedIn group | Like us on Facebook | Follow us on Twitter