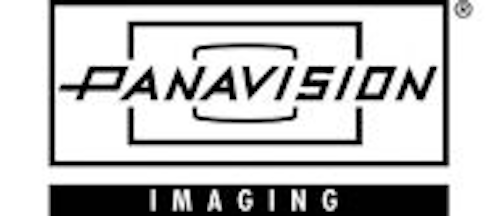 The DYNAMAX-11 CMOS image sensor (D11) offers global shutter and patented Active Column Sensor (ACS) technology that allows for high gain per column with closed-loop feedback. The D11-3.2Mp imager features a 5.0-micron pixel, 2/3-in. optical format with regions of interest (ROI) in a 16:9 HDTV format. A distributed analog-to-digital converter (D/ADTM) eliminates gain variations between rows and allows for variable bit depth from 8 to 12 bits. Flexible high dynamic range (HDR) imaging is achieved by utilizing two data words per row, for dual gain or dual integration, suitable for imaging in intelligent transportation systems. Four row readout achieves 120-frame/s operation at full resolution.
Panavision Imaging
Homer, NY, USA
-- Posted by Vision Systems Design

View More Vision+Automation Products

Locate a vendor or system integrator in our Online Buyer's Guide

---
NEW PRODUCT PRESS RELEASE
PANAVISION IMAGING LAUNCHES DYNAMAX-11 CMOS IMAGE SENSOR
Dynamax Technology Will Enhance Imaging Performance for Machine Vision, ITS and Applied Industrial Imaging Applications
Woodland Hills, Calif. — Panavision Imaging LLC (PVI) is launching a new, advanced CMOS image sensor – DYNAMAX-11(D11) -- with global shutter technology that significantly improves image quality for both indoor and outdoor applied industrial imaging applications. PVI's new D11 technology platform will be the basis for a full CMOS image sensor product portfolio, targeting markets such as Machine Vision, Intelligent Traffic Systems, Security, Surveillance, Life Sciences, Scientific Imaging, Biometrics and HDTV camcorders. PVI is a subsidiary of Panavision Inc., a leading provider of precision camera systems and accessories for the cinema and television markets.
"In keeping with Panavision's tradition of excellence, PVI is committed to delivering CMOS image sensors with exceptional imaging performance to the market," said Derrick Boston, President and CEO of Panavision Imaging. "This new D11 technology platform was specifically developed with features to enhance the imager's
performance, such as ultra-high frame rates, wide dynamic range and ultra-low noise, as well as either global shutter or rolling shutter operation modes."
"Panavision Imaging's patented Active Column Sensor (ACS) technology has demonstrated advantages over competing imaging technologies such as CCD and CMOS Active Pixel Sensor (APS) technology," said Jeff Zarnowski, Chief Technology Officer of PVI.
The D11-3.2Mp imager features a 5.0 micron pixel, 2/3" optical format with regions of interest (ROI) in a 16:9 HDTV format. The imager contains a programmable timing engine offering maximum flexibility with minimal external components. A distributed Analog to Digital converter (D/ADTM) eliminates gain variations between rows and the closed loop feedback of ACS allows for high gain per column. The D/ADTM allows for variable bit depth from 8 to 12 bits. Flexible High Dynamic Range (HDR) imaging is achieved by utilizing two data words per row, for dual gain or dual integration. The dual gain or dual integration data can be kept separate on the dual words for proper post processing for enhanced image rendering.
Dynamax 11 allows for either single row or dual row readout. Single row readout is utilized for the lowest power consumption, and dual row readout is used for higher speed and longer line times for dual gain per row or Correlated Multi-Sampling (CMS). CMS can be used to further reduce noise, add gain or achieve greater bit depth.
"With the four row readout, which allows 120 frame per second operation with full resolution, this new D11-3.2Mp imager is a perfect fit for applications requiring high speed," said Jim Tan, Vice President of Worldwide Sales and Marketing of PVI. "Also, the D11-3.2Mp imager has been designed with more than 120dB scene wide dynamic range which is ideal for outdoor imaging applications, such as Intelligent Traffic Systems."
With these advancements, camera manufacturers who develop products with the D11-3.2Mp CMOS image sensor will have full access to new levels of competitive performance. Their next-generation cameras will provide improved throughput and quality, and expand their capabilities of imaging systems for their customers. Both color and monochrome engineering grade devices of the D11-3.2Mp CLCC package are currently released to certain PVI customers, with volume production planned by early 2012.
For additional information regarding this product, please contact Panavision Imaging by telephone (607-749-2000) or by e-mail: sales.PVI@Panavision.com
About Panavision Inc:
Panavision is the world's leading designer, manufacturer and supplier of precision film and digital camera systems, lenses and accessories for motion pictures, television series and television commercials. Winner of numerous global awards, including Oscar and Emmy awards, Panavision camera systems and technology have been widely used in filming major motion pictures for over 50 years, from legendary films including LAWRENCE OF ARABIA and BEN-HUR to today's features including IRON MAN and BATMAN: THE DARK KNIGHT. In television, Panavision film and digital camera systems are used on U.S. prime time episodic network and cable television productions such as CSI, LAW & ORDER, MODERN FAMILY and DESPERATE HOUSEWIVES. Panavision is also the leading voice in motion pictures produced on film and digital media. Over half of all films awarded Oscars for Best Picture of the Year since 1990 have been shot with Panavision's cameras, image sensors and lenses. In addition, over 80 percent of Oscar-winning cinematographers since 1990 have used Panavision cameras for their award-winning work.
About Panavision Imaging LLC:
Panavision Imaging LLC (PVI) is a wholly-owned subsidiary of Panavision Inc. PVI is an innovator and developer of high performance CMOS image sensors and related technology. Offering image sensors in both 2D array and line scan formats, PVI has an extensive and rapidly growing IP portfolio covering pixel, sensor, and system architectures, including a novel sensor technology, the Active Column Sensor (ACS). Panavision Imaging's products and technology have demonstrated advantages over competing imaging technologies such as CCD and CMOS APS. PVI's CMOS image sensor products have been widely employed in many market applications, including flat panel display touch screen, the inspection industry, machine vision, photography, entertainment, cinematography, industrial, scientific, government and military.
SOURCE: Panavision Imaging