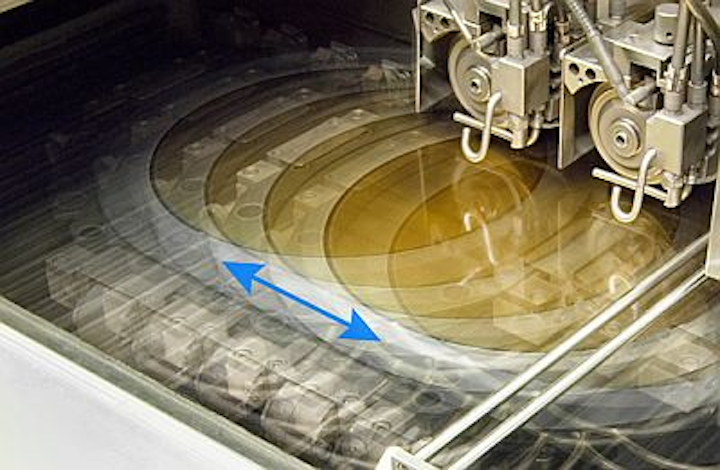 A new optoelectronic component has been developed at Fraunhofer Institute for Microelectronic Circuits and Systems (IMS; Duisburg, Germany) to speed up the readout process from CMOS image sensors with large pixel sizes.
Leading manufacturers of cell-phone and digital cameras fit CMOS image sensors in their products almost without exception. Yet while these sensors sport small pixels around 1 micron across, certain applications require larger pixels in excess of 10 microns.
Particularly in areas where only minimal light is available, such as in x-ray photography or in astronomy imaging, having a larger pixel area compensates for the lack of light. Unfortunately, the pinned photodiodes (PPDs) built into conventional CMOS sensors that convert light into electrical pulses mean that the readout speed from such devices is slow.
The Fraunhofer researchers have now developed a patented solution to this problem: a new optoelectronic component called the lateral drift-field photodetector (LDPD).
"With a PPD, charge carriers generated by the incident light simply diffuse to the exit of the device -- a comparatively slow process but which is sufficient for many applications. But by integrating an internal electric field into the photoactive region of the component, we have managed to accelerate this process by a factor of up to a hundred," explains Werner Brockherde, head of department at Fraunhofer IMS.
A prototype of the new high-speed CMOS image sensor is already available and the researchers expect to get approval to put the devices into production next year.
Aside from applications in astronomy, spectroscopy, or x-ray photography, the sensors are also suitable for use as 3-D sensors based on the time-of-flight process, whereby light sources emit short pulses that are reflected by an object. The time-of-flight of the reflected light is then recorded by a sensor and used to create a fully-fledged 3-D image.
The Fraunhofer researchers have already developed an area sensor based on the technology for TriDiCam (Duisburg, Germany).
-- By Dave Wilson, Senior Editor, Vision Systems Design