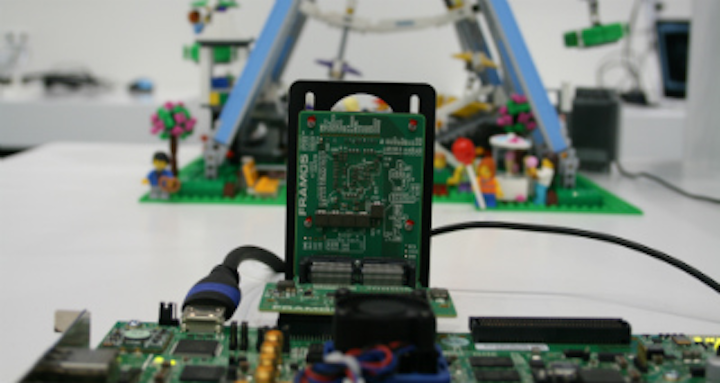 At the Embedded World 2019 conference in Nuremberg, Germany, FRAMOS will be showing a bevy of products designed for embeddedvision, including the SLVS-EC Rx IP core for Xilinx FPGAs designed for SLVS-EC based sensors, the NVIDIA Jetson, and QUALCOMM's DragonBoard.
Century Arks will show an embedded vision system that includes the Sony IMX378 sensor and six camera modules, with a focusable lens and image stabilization. FRAMOS will present image sensors, OLED microdisplays, and Spresence development boards with Sony's 6-core CXD5602 microcontroller.
FRAMOS will be showing in hall 3A, booth 749.

To Learn More:
Contact: FRAMOS
Headquarters: Munich, Germany
Products: SLVS-EC Rx IP core for Xilinx FPGAs, NVIDIA Jetson, QUALCOMM DragonBoard, Spresence development boards

What FRAMOS says:
View more information on FRAMOS at Embedded World 2019.