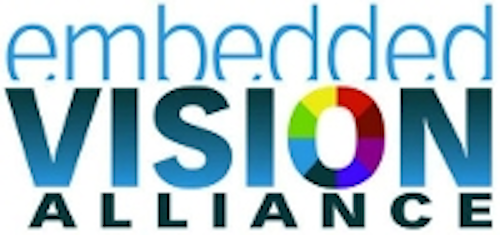 At the 2017, Embedded Vision Summit, the Embedded Vision Alliance introduced its Vision Accelerator Program, which is designed to help product teams and innovation centers develop computer vision products.
The program, according to the Embedded Vision Alliance, helps companies quickly understand and navigate the technical and business complexity of incorporating visual perception capabilities, so they can more quickly and confidently plan, develop, and deliver their products. It also provides companies with expert guidance, which aims to reduce development time and costs for companies creating products that "see."
"The demand for the Vision Accelerator Program came from product leaders who are building vision features into their products and who came to industry events like the Embedded Vision Summit. They wanted more targeted help to make specific product decisions," said Jeff Bier, founder of the Embedded Vision Alliance. "By offering guidance on critical topics like power/cost tradeoffs, 3D sensing, deep learning and edge vs. cloud processing we can help companies reduce risk and save considerable development time and expense."
Camio, a company that makes a smart monitoring surveillance product using deep learning for real-time video search and alerts, is one of the first companies to leverage the Embedded Vision Alliance's expertise.
"The Embedded Vision Alliance and its relationships have provided more value than any other single source of advice or guidance," said Carter Maslan, CEO.
The program consists of four components, which include confidential sessions based on an assessment of an organization's vision-related needs, online workshops tailored to grow product teams' knowledge of available options, free/discounted access to Embedded Vision Alliance educational events, and membership in the alliance. Additionally, the program is available in two versions: One for product teams with a specific need or objective, and one for innovation centers that are tasked with early prototyping and research-based activities.
View more information on the program.
Share your vision-related news by contacting James Carroll, Senior Web Editor, Vision Systems Design

To receive news like this in your inbox, click here.
Join our LinkedIn group | Like us on Facebook | Follow us on Twitter
Learn more: search the Vision Systems Design Buyer's Guide for companies, new products, press releases, and videos