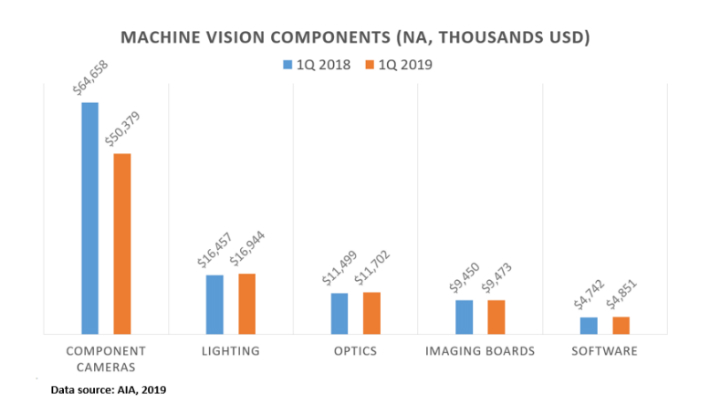 According to new data released by the Automated Imaging Association (AIA), total machine vision financial transactions in North America in Q1 2019 totaled $674 M, a 4.5% decrease from Q1 2018.
Sales of machine vision components (cameras, lighting, optics, imaging boards, and software) were down 12.6% from Q1 2108, dropping to $93 M, and sales of machine vision systems (ASMV, smart cameras) were down 3.1%, decreasing to $579 M.
These numbers are indicative of the general slowdown in the automation and machine vision markets predicted at this year's A3 conference in January. In a recent AIA survey of industry experts, two-thirds of respondents believed the North American machine vision market will remain flat over the next six months.
Share your vision-related news by contacting Dennis Scimeca, Associate Editor, Vision Systems Design

To receive news like this in your inbox, click here.