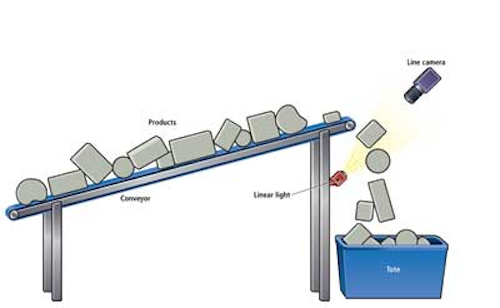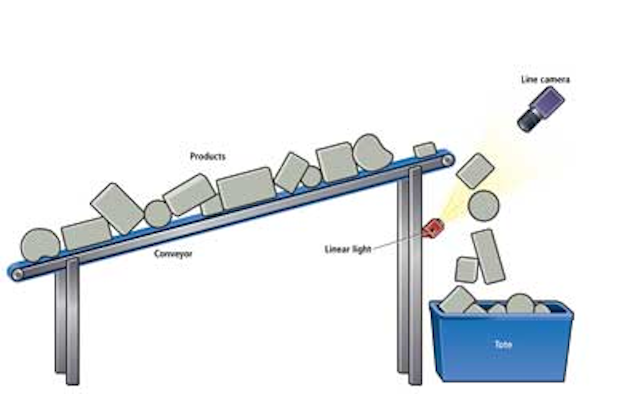 In many production environments, packages of products of different shapes and sizes must be counted to ensure that the tote box that they are loaded into prior to shipment contains the correct number of items. With existing systems, items need to be separated before they are counted. However, such systems can typically handle only one product type, and many systems must be employed if more product types are to be counted.
To enable multiple product types of different shapes and sizes to be counted, Neogramm (www.neogramm.de) has developed a linescan-based vision system that can automatically count randomly positioned products on a conveyor in motion. The system, which was demonstrated at the VISION show in Stuttgart during November 2012, eliminates the need to separate items before they are packaged.
In operation, single items drop from a conveyor between an LED light source and a linescan camera. After high-contrast images of the shadows of each product are captured, the images are thresholded and segmented to locate the objects and boundaries of the products. A feature-based classifier then determines the type of product. The vision system is already in use at a packaging facility in Germany where it is used to detect items at speeds up to 1 m/sec.