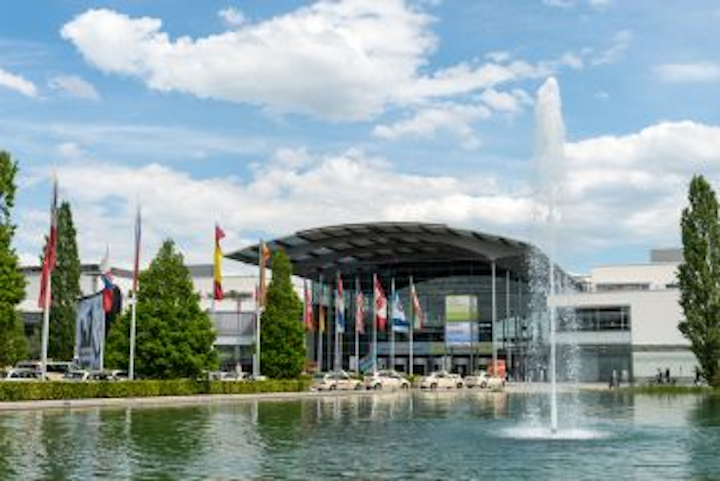 More than 26,000 international researchers and professionals in lasers and optics are expected to once again gather in Munich for LASER World of Photonics, the international trade fair for the laser and photonics industry.
The exhibition—which is held in the Congress center at Messe München—is set to showcase the entire range of photonics solutions, from components to systems, offering global suppliers and customers a chance to network. When the show was last held in 2013, 26,582 visitors from 72 different countries had the opportunity to connect with 1,130 tradeshow exhibitors from 37 different countries, highlighting the truly international nature of the event. Exhibition sectors for 2015 include:
Held concurrently with the LASER World of Photonics Exhibition and trade fair is the World of Photonics Congress, which will offer a number of technical conferences. In addition to the Application Panels and Optical Metrology conferences detailed below, the Congress will hold technical conferences on such topics as lasers and electro-optics, lasers in manufacturing, biomedical optics, as well as the European Optical Society conferences on light engineering, optomechanical engineering, manufacturing and testing of optical components, and optofluidics.
LASER World of Photonics 2015 will feature an increased focus on image processing growth in the form of a new dedicated exhibition segment and supporting program. At the "Machine Vision Pavilion," visitors will have the opportunity to see firsthand the benefits of imaging products and applications, including cameras, light sources, optical components, and image sensors.
The pavilion, which is held at Hall A2 in the Photonics Forum, will feature Application Panels covering various image processing technologies. Sessions include "Contact-Free 3D Measurement Methods Ranging from Laser-Scanning to Imaging," "Terahertz Spectroscopy and Inspection in Industrial Applications," and "High Coherence Metrology from Long-Distance to Nanoscale Dimensions."
Additionally, the SPIE Optical Metrology Conference, which is part of the World of Photonics Congress, will cover the latest inventions and applications in the field of optical metrology, machine vision, and videometrics.
Page 1 | Page 2