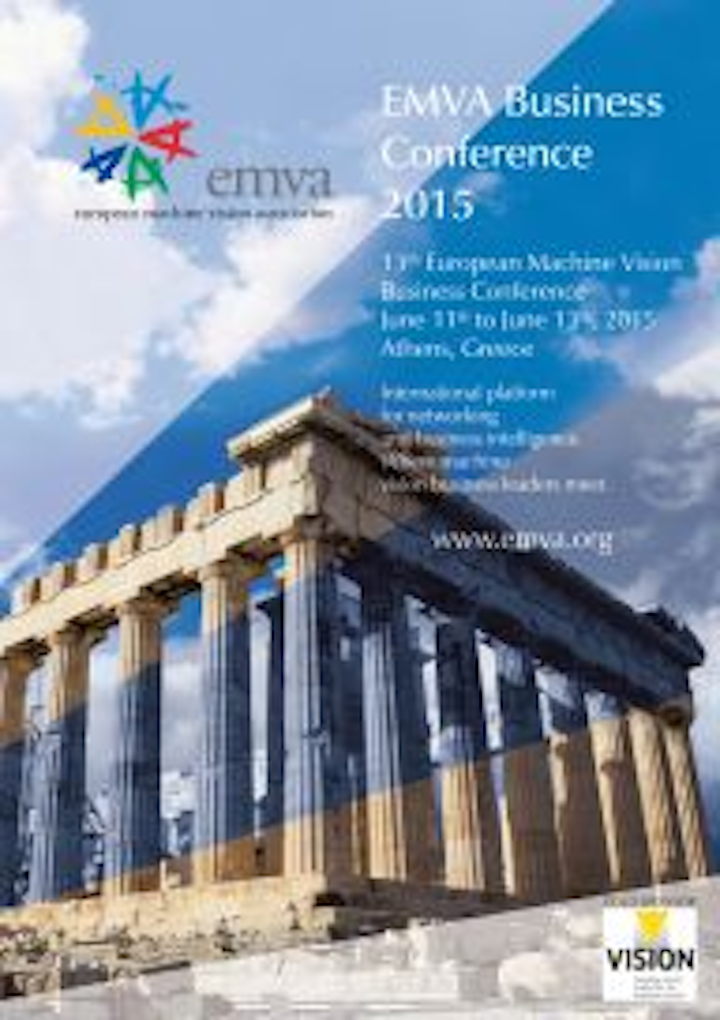 More than 100 machine vision experts from nearly 20 countries across the globe will gather at the European spring meeting of the machine vision community at the EMVA Business Conference 2015.
The 13th annual event—which takes place from June 11-13 in Athens—will touch on a number of different topics relating to machine vision and imaging, the state of the industry, and the future of machine vision technology. Prior to the official start of the conference, EMVA members will meet in Athens for their 2015 General Assembly, which includes the regularly-scheduled election of the EMVA Board of Directors.

Presentation topics at the conference include:
[Keynote] Russian impact on Europe's economy: Liam Halligan, British publicist
The merge of metrology and vision: Dr. Kai-Udo Modrich from Carl Zeiss Automated Inspection
Machine vision for service robots and surveillance: Dr. Pieter Jonker from Delft University
The role of CCD technology in future machine vision applications: Panel discussion moderated by Gunnar Mey from Messe Stuttgart.
EMVA country report 2015: Special focus on the machine vision market in Italy
[Keynote] Using technology to sell: Christer Holloman, CEO and Co-founder at Divido, UK
In addition, the EMVA will present the winner of the EMVA Young Professional Award and the winner will be given the opportunity to present his/her work. This award honors the innovative work of a student or young professional in the field of machine vision or image processing each year.
View more information on the EMVA Business Conference.
Share your vision-related news by contacting James Carroll, Senior Web Editor, Vision Systems Design
To receive news like this in your inbox, click here.
Join our LinkedIn group | Like us on Facebook | Follow us on Twitter | Check us out on Google +