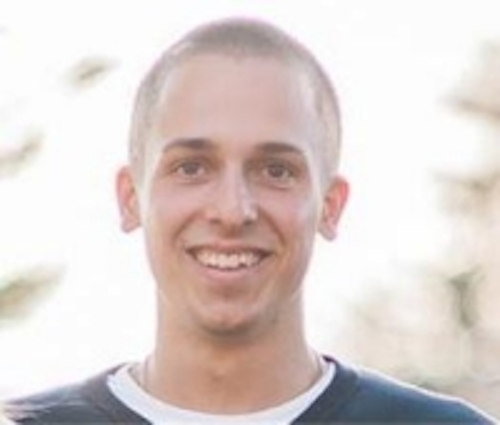 To provide our readers with much information onhow to obtain the right technology for their application as possible, we are profiling machine vision and image processing integrators and distributors from across the globe.
In this article, Rok Mihelj, Co-Founder of VISTION, a machine vision integrator, discusses the balance of customer needs and budget, integratingplastics inspection systems, and adaptable vision systems.
Company name:VISTION d.o.o.
Headquarters: Ljubljana, Slovenia
Year founded: 2014
Regions served: Slovenia

How have market changes and customer demands changed the way that you've approached business?
The reason why we started offering machine vision solutions is due to increasing demand for high quality products in the industry, where defects on the products are not allowed. Our customers, as of now, are primarily in the plastics industry.
Our first project was a solution for checking the deflection on three metal pins. We developed this application so that our customer could avoid recalls and enable them to only good parts. We are aware of the competition in the global machine vision market and because of that; we decided to specialize in one division of the industry. This specialization allows us to offer more quality and competitive solutions.
In what areas do you see the most growth?
We are a startup company and at the moment we believe that the requirement to have a high quality and very reliable end control of the products is increasing in every field of industry. We think that the most promising technology is absolutely 3D.
Although3D imaging in machine vision applications has been around for many years—with expanding technology and shrinking costs, the use of 3D imaging is becoming much more common for a widening scope of applications.
Can you provide one example of a relatively new technology that you are utilizing?
With every project we have we chosen the technology that suits us best, based on the different factors of the application. We make decisions based on product specifications, as well as customer needs and budget. While the benefits that cutting edge technologies bring are great, not all customers can afford these. If you have enough engineering knowledge, however, you can make a lot of things happen even with "older" technologies. As a result, we are focusing on specialsoftware algorithms of image processing.
What is one type of technological advancement or invention that you would like to see and that would benefit you, in terms of vision systems design/integration?
At the time of writing this, most of our applications are in the plastics industry. At the moment, we are developing an interesting product that will check for difference defects on plastic parts. The customer will have to buy only one system for checking parts, so we are designing our system to be adaptable for different parts. The main benefits of this kind of system, is the lower investment for the customer, as the hardware for the system will be standardized, but the software will be adaptable for new parts.
We expect that we will offer this standard solution on the market in 2016. Additional advantages our standard product is:
You don´t need the expensive vibration plate for correct positioning products
Possibility of moving the equipment to the second machine
Small interventions in the machine
Plastics molding, extrusion, and conversion operations are generally high-speed processes in which manual quality control is almost impossible. For the plastics industry, it is very hard to afford the expensive investment for vision solutions. A lot of potential users are forced to invest in vision technology because if they don´t, they could lose their business due to repeating reclamations from their buyers.
We have to highlight that all our solutions are open source, which means we can fully adapt and individualize solutions to each customer's needs.
What is your take on the current state of the machine vision market?
Because we are a startup company, at the moment, we are focused on the local market. In few years we expect that we will expand on neighboring countries (Austria, Croatia, and Italy)
What camera type do you think will be most popular in two years and why?
We think that the USB3 cameras have a big potential in the machine vision market. The reason will be higher bandwidth than USB 2.0. However, we believe that the trend will stay on GigE cameras.
View more information onVISTION.
Share your vision-related news by contactingJames Carroll, Senior Web Editor, Vision Systems Design
To receive news like this in your inbox,click here