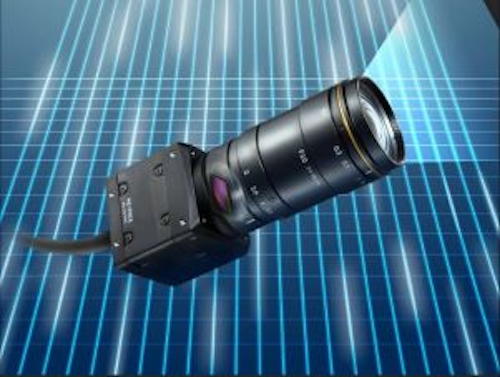 Keyence has announced the availability of a 21 MPixel, 5104 x 4092 pixel camera, which features a frame rate of 9 fps, for its XG-8000 vision system series. The camera is equipped with a 4/3" CMOS image sensor, C-mount lenses, a 3.5 µm x 3.5 µm pixel size, and a progressive scan system. XG-8000 vision systems from Keyence are single systems with vision software, multi-camera hardware, touch panel display, and an integrated development environment. The XG-8000, as well as the new 21 MPixel camera, are suitable for use in part identification/defect inspection, measurement and positioning, OCR, 2D code reading, and counting applications.
To Learn More:
Contact: Keyence
Headquarters: Elmwood Park, NJ, USA
Product: 21 MPixel camera
Key features: 21 MPixel (5104 x 4092), 9 fps frame rate, 4/3" CMOS image sensor, , C-mount lenses, 3.5 µm x 3.5 µm pixel size, and progressive scan system.
What Keyence says:
View more information on the 21 MPixel camera for XG-8000 vision systems.

View More Products| Locate a vendor or system integrator | Receive e-mail updates
Share new products that you think are particularly interesting or helpful by contacting James Carroll, Senior Web Editor, Vision Systems Design.
Join our LinkedIn group | Like us on Facebook | Follow us on Twitter | Connect on Google +