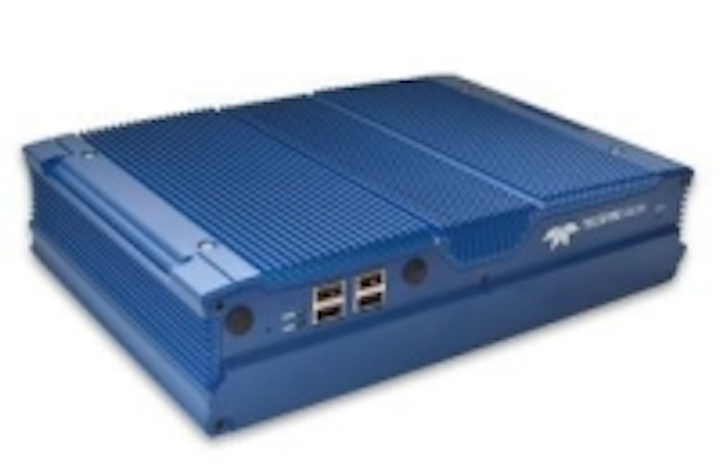 Teledyne DALSA's GEVA 3000 embedded vision system is an industrial controller for multi-camera vision applications. It features with a Gen3 Core i7 processor, choice of camera interface (GigE or Camera Link), and Teledyne DALSA's iNspect Express or Sherlock 64-bit application software. GEVA 3000 also provides standard external interfaces for system integration, including display, 6 USB ports, and a serial port. The system, which is housed in an industrial fanless enclosure that can be deployed in 0-45°C operating conditions, is suitable for use in applications on the factory floor, such as the final inspection of large assemblies.
To Learn More:
Contact: Teledyne DALSA
Headquarters: Waterloo, ON, Canada
Product: GEVA 3000 embedded vision system
Key features and capabilities: Gen3 Core i7 @ 3.2 GHz, 6 GigE or 2 Camera Link camera ports, 6 USB ports, 2 RS-232 and multiple display ports, 0-45°C fanless design.
What Teledyne DALSA says:
View more information on the GEVA 3000 embedded vision system.

View More Products| Locate a vendor or system integrator | Receive e-mail updates
Share new products that you think are particularly interesting or helpful by contacting James Carroll, Senior Web Editor, Vision Systems Design.
Join our LinkedIn group | Like us on Facebook | Follow us on Twitter | Connect on Google +