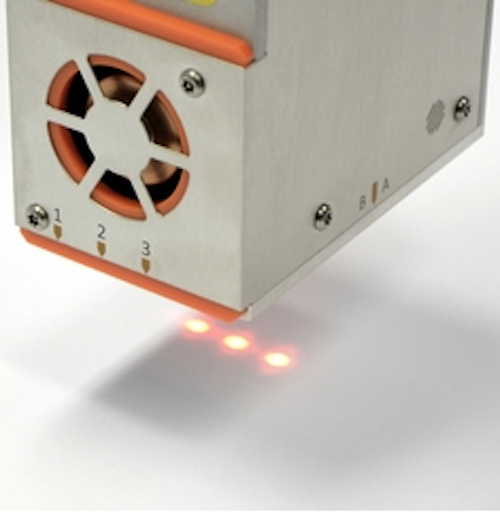 Product development firm Cambridge Consultants (Cambridge, UK) has worked with Ingenia Technology (London, UK) to develop a laser scanner for use in brand protection, product authentication and track and trace applications.

The scanner is typically fitted above a production line and records a unique fingerprint based on the particular surface micro-structure of each item it sees. It can operate on fast production lines which move at up to 10 meters per second and carry up to 50 items per second.

Cambridge Consultants worked with Ingenia in a 12-month project to develop the scanner which is based on its Laser Surface Authentication (LSA) technology.

The ability to verify the authenticity of a product – whether electronic components used in medical devices, mechanical sub-assemblies in aircraft, secure documents or medicines – is essential in industries where traceability, safety and reliability are paramount.

"In the fight against counterfeiting, using innovative technology to keep one step ahead is essential," said Freddie Jones, managing director of Ingenia Technology. "The scanner developed by Cambridge Consultants allows us to bring LSA to many new markets and applications."

Related items from Vision Systems Design that you might also find of interest.
1. Scanner measures evenness of roads

A team at the Fraunhofer Institute for Physical Measurement Techniques IPM (Freiburg, Germany) has developed the first laser scanner to be approved by the Federal Highway Research Institute for measuring the evenness of roads.

2. 3-D Scanner images dental molds

Combining structured lighting, smart optics, and software, a 3-D scanner provides dental technicians with a faster way to image dental molds.

3. Robot produces spigot in 20 seconds

Engineers at Alphr Technology (Letchworth, UK) have developed a system for an automotive parts manufacturer to automate the assembly of molded plastic spigots.

-- Dave Wilson, Senior Editor, Vision Systems Design