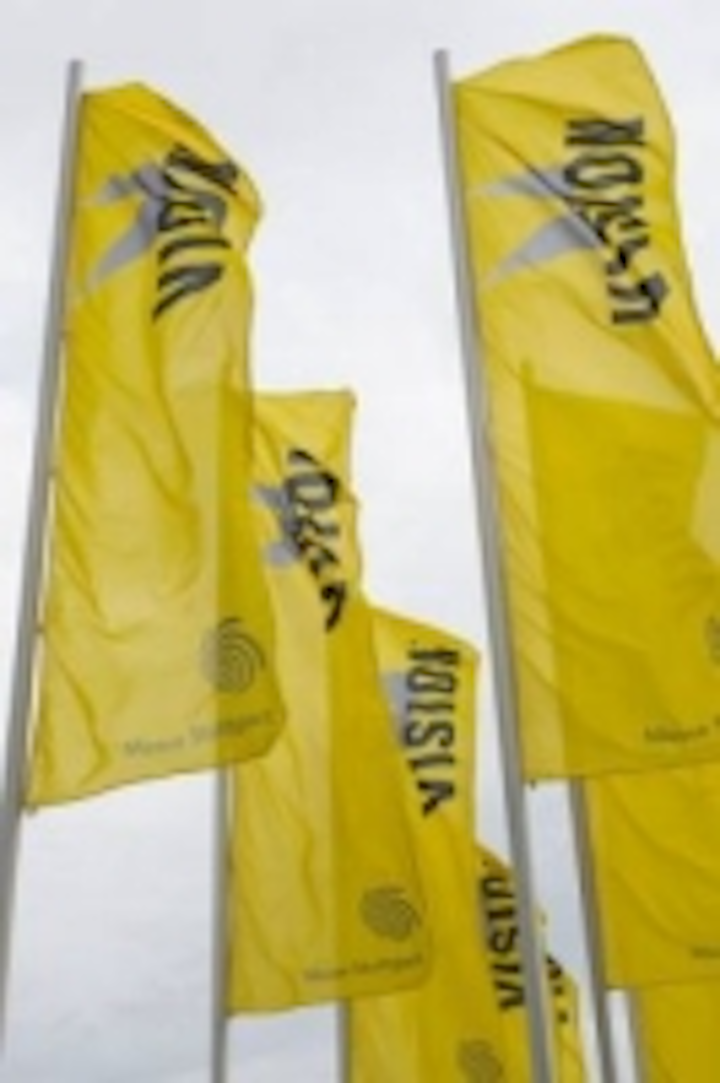 Not only did the VISION 2014 show in Stuttgart, Germany have a record number of exhibitors (432), it also grew its number of attendees by 25%, with more than 8,700 trade visitors having visited the show from November 4-6.
The two new records for VISION are largely in part to an increase in the number of foreign exhibitors, as well as the move to a biennial cycle, according to Messe Stuttgart. The percentage of foreign exhibitors grew from 36% of total exhibitors in 2012 to 40% this year.
"Our expectations were exceeded by far," said Thomas Walter, Manager of Industrial Solutions Department at Messe Stuttgart. "An especially pleasing fact is there was also a rise in international visitor interest in VISION."
Perhaps more important than the increase in foreign exhibitors was the move to the two-year cycle, according to Dr. Olaf Munkelt, Chairman of the VDMA Machine Vision Group in Frankfurt and Managing Director of MVTec.
"Due to the new two-year rhythm we were able to make much better presentations of our innovations. In addition we are extremely satisfied with the high number of international exhibitors and visitors. It simply shows that VISION is number one internationally in machine vision," he said.
Foreign exhibitors came from Italy, France, Switzerland, Austria, the Netherlands, the United Kingdom, South Korea, Belgium, Spain, China, and Japan. These exhibitors, along with the rest of the show's contingent, represented companies that develop cameras, frame grabbers, software, lighting, lenses, cabling, accessories, and complete vision solutions. For the first time, a particular emphasis was placed on industrial PCs and embedded PC systems, which are suited for demanding machine vision applications. In addition, the show addressed for the first time the application areas "Traffic VISION" and "VISION 4 Automation."
With new focuses such as these, Messe Stuttgart was happy to report that 60% of visitors were first-time attendees, which is a 4% rise from 2012. Ninety-three percent of visitors plan to return to VISION 2016, which will be held from November 8-10 in Stuttgart.
"Messe Stuttgart would like to thank all partners who helped to make VISION into a global leading and unique information and presentation platform for machine vision," said Walter.
Editor's note:Keep an eye out for forthcoming articles based on interviews conducted on the show floor. I had several informative and interesting conversations with leading companies at the show, and intend on telling you all about it. In the meantime, check out my live tweets from the show, which includes photos and videos, here.
View more information.
Share your vision-related news by contacting James Carroll, Senior Web Editor, Vision Systems Design
To receive news like this in your inbox, click here.
Join our LinkedIn group | Like us on Facebook | Follow us on Twitter | Check us out on Google +