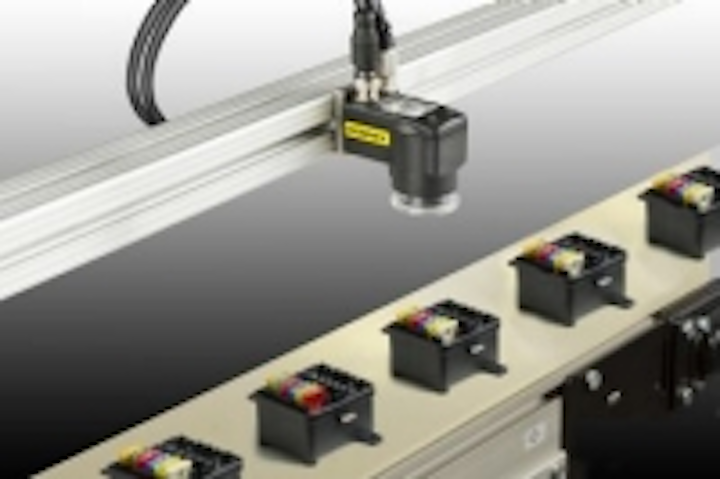 Cognex Corporation has announced the release of the Checker 4G7C, a color vision sensor that features a 376 x 240 pixel inspection sensor and is designed to distinguish parts by color at a frame rate of 15 fps. The 4G7C is equipped with white LED illumination for the detection and inspection of parts and features at up to 800 parts/minute. The sensor also has Ethernet support for industrial protocols, and like other Checker 4G sensors, the 4G7C includes patented Checker internal trigger technology, which detects parts by locating a feature on the part, does not require additional sensors to determine if a part is present, and tracks parts along the production line without requiring precise part handling. In addition, the 4G7C comes with Checker software, which enables the use of logic tools to provide intelligent outputs to determine whether a particular part passed or failed.
View other items from our July 7 e-newsletter.
To Learn More:

Contact:Cognex Corporation
Headquarters: Natick, MA, USA
Product: Checker 4G7C vision sensor
Key Features: 376 x 240 pixel inspection sensor, white LEDs, Ethernet support, Checker internal trigger technology, Checker software.
What Cognex says:
View more information on the Checker 4G7C.

View More Products| Locate a vendor or system integrator | Receive e-mail updates
Share new products that you think are particularly interesting or helpful by contacting James Carroll, Senior Web Editor, Vision Systems Design.
Join our LinkedIn group | Like us on Facebook | Follow us on Twitter | Connect on Google +