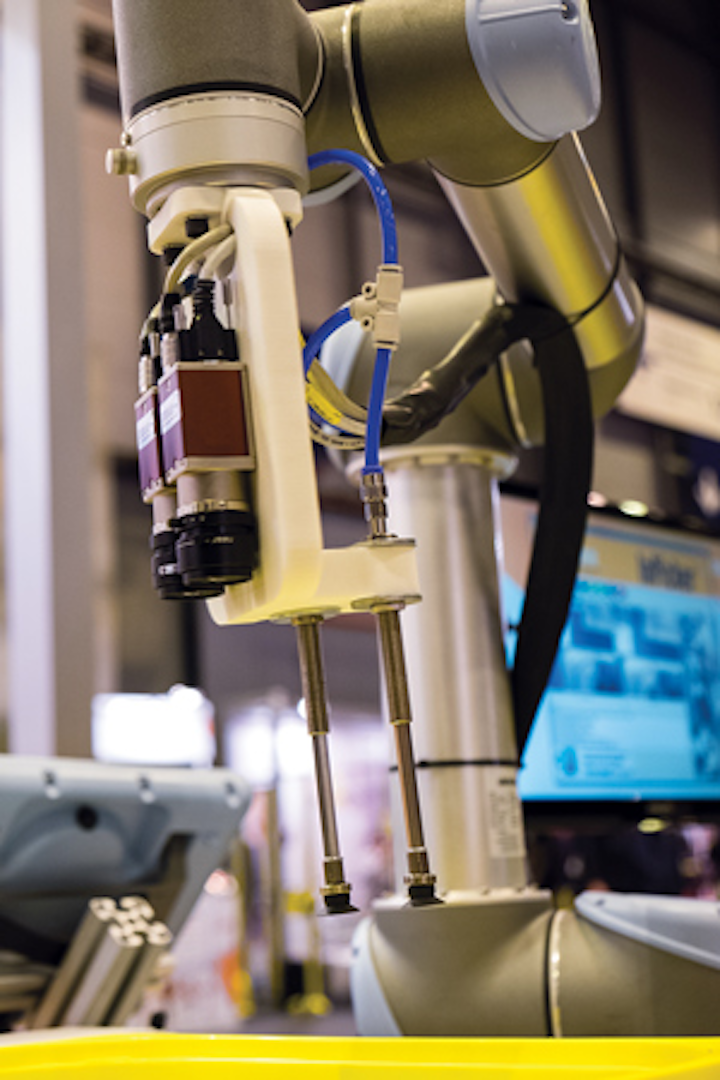 Roboticsand automation technologies in Germany are being deployed more than ever before, as the sales volume in 2016 reached a record high of EUR 12.8 billion, with even more growth expected for 2017.
For the current business year, the VDMA is predicting an increase of 7% to a total sales volume of EUR 13.7 billion.
"In the global race to modernize the industry, the market players from Germany are benefitting from a robust economy. Our sector is looking optimistically to the future," said Dr. Norbert Stein, Chairman of the VDMA Robotics + Automation Association at the annual press conference in Frankfurt.
There are several contributing factors to the success achieved in the robotics and automation industry in Germany. For one, export sales rose by almost 9%. Concerning international sales, Europe has a 30% share, while China accounted for 10% and North America for 9%. In total, German exports of robotics and automation technologies rose to 57%, with domestic sales accounting for the remainder.
When it comes to the individual market segments, integrated assembly solutions remained the largest subsector of the German robotics and automation industry. In this subsector, sales grew by 2% to EUR 7 billion, with domestic business within in growing 3% and exports by 1%. Within this subsector, sales in automotive account for the largest share at 69% of total turnover. This year, the VDMA expects a turnover increase of 6%, to a new record of EUR 7.4 billion, for integrated assembly solutions.
German robotics accounted for an 8% increase in sales, year-over-year, reaching a total turnover of EUR 3.6 billion—a record high. Germany ranks fifth in the world, according to the International Federation of Robotics, with an operational stock of 189,400 industrial robots. In 2016, production increased by 21%, and looking toward 2017, the VDMA predicts a sales increase of at least 8% to EUR 3.8 billion. Additionally, machine vision grew by 9% in total sales, with domestic business jumping 3% and exports by 14%. This year, the VDMA expects machine vision to grow by 10% in sales.
View the VDMA press release.
Share your vision-related news by contacting James Carroll, Senior Web Editor, Vision Systems Design

To receive news like this in your inbox, click here.
Join our LinkedIn group | Like us on Facebook | Follow us on Twitter
Learn more: search the Vision Systems Design Buyer's Guide for companies, new products, press releases, and videos