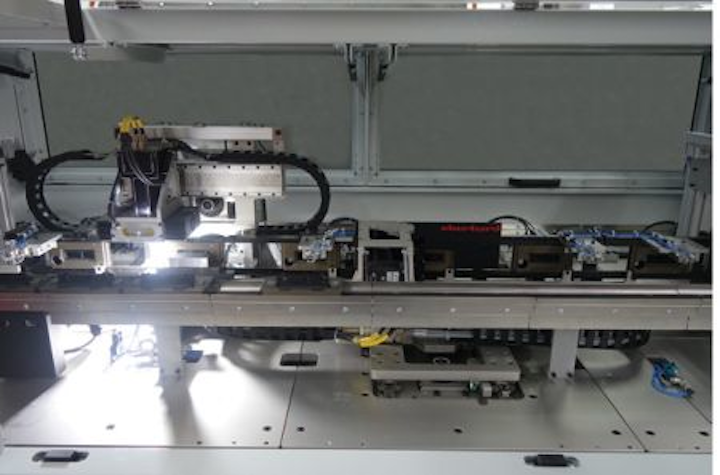 On the recently released World's Most Innovative Companies list from Forbes, a number of companies involved in machine vision, industrial automation, and embedded vision landed on the list.
Forbes' list relies on investors' ability to identify firms they expect to be innovative both now, and in the future. Companies are ranked by their innovation premium, which is defined by Forbes as the difference between their market capitalization and the net present value of cash flows from existing businesses. The difference between them is the bonus given by equity investors on educated guesses that the company will continue to generate profitable new growth.
To be included, companies need six years of public financial data and be among the world's 500 largest publicly-traded companies by market capitalization. Industries included on the list are only those that have known to invest in innovation, excluding industries that have no measurable investment in research and development, so banks or other financial services do not make the list, nor do energy and mining companies. >>> Learn more about the ranking process here.
Companies making the list that are relevant to machine vision, automation, and embedded vision are as follows:
#15: Autodesk: Autodesk is a global company headquartered in San Rafael, CA, USA that develops software for the architecture, engineering, construction, manufacturing, media, and entertainment industries. One such example is AutoCAD software for 2D and 3D CAD.
#38: Keyence Corporation. Keyence is a global company headquartered in Osaka, Japan that develops and manufactures automation sensors, machine vision systems, barcode readers, laser markets, measuring instruments, and digital microscopes.
#44: Intuitive Surgical. Intuitive Surgical is a global company headquartered in Sunnyvale, CA, USA, that developed the da Vinci surgical system, which is a robotic-assisted minimally invasive surgery system.
#81: Fanuc. Fanuc is a global company headquartered in Oshino, Japan that develops industrial automation products and services, including robots.
#90: Hikvision. Hikvision is a global company headquartered in Hangzhou, China that develops video surveillance products as well as machine vision cameras.
#95: NXP Semiconductors. NXP Semiconductors is a global company headquartered in Eindhoven, Netherlands that develops and manufactures semiconductors, including those used in Internet of Things and embedded applications.
Other companies that made the list that may interest some readers include Tesla, Amazon, Baidu, and Alphabet.
Pictured: Stereo vision system measures connector pin height and position
Share your vision-related news by contacting James Carroll, Senior Web Editor, Vision Systems Design

To receive news like this in your inbox, click here.
Join our LinkedIn group | Like us on Facebook | Follow us on Twitter