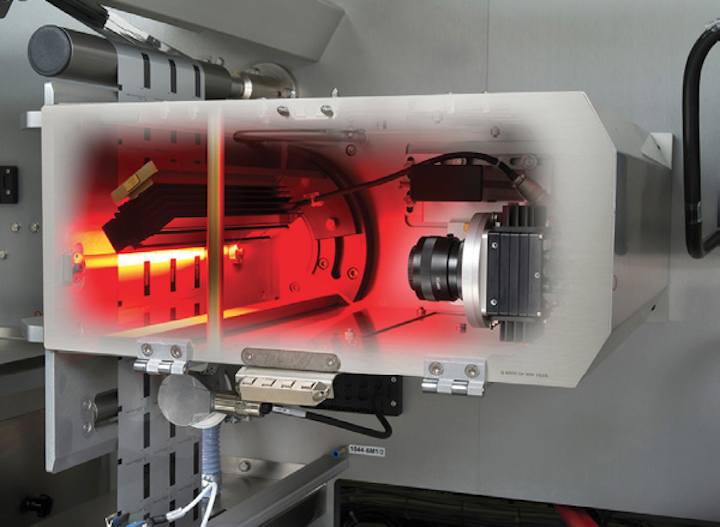 Manufacturers of packaged goods, including consumer and medical and pharmaceutical goods must meet the increasingly varied packaging needs of their customers.
As is the case with most any vision application, packaging inspection poses a number of challenges that systems integrators and end users must meet, as profit margins depend on production efficiency, as well as package integrity and compliance. In a free webcast on February 28, Bhaskar Ramakrishnan from DWFritz Automation will discuss the challenges inherent in packaging inspection—including those in the food industry, the medical industry, and the pharmaceutical industry—and how to avoid and prevent them.

Challenges discussed are expected to include wrinkled packages, part weight, seal visibility or occlusions, transparent layers, and clamshell vs. flexible packaging, among others.
He will also discuss the best practices involved in a typical vision system designed for packaging inspection, including technologies such as cameras, lighting, defect samples, as well as the software involved. Additionally, he will touch on the identification of false positives and how to classify defect types that can help troubleshoot the root cause. The webcast will conclude with a question and answer period.
Webcast information:

Identifying and meeting the challenges in packaging inspection
Bhaskar Ramakrishnan, Technical Sales Engineer, DWFritz Automation
February 28, 2018 11:00 AM EDT
You may also like:
Vision system controls painkiller packaging process:A line scan camera-based machine vision system comprised of three image processing modules ensures reliable quality inspection of medicine at every stage of processing.
Vision system inspects seal quality on flexible packaging: Multi-camera vision system verifies sterile medical device and supply package integrity.
Vision system helps sort, orient and collate mixed product: Douglas Machine Inc. and Datalogic have recently teamed up to develop a vision-guided robotic pick and sort system that also re-orients and collates mixed-product packaged in flexible bags at an upper throughput limit of about 100 ppm.
Pictured: Image processing station checks the printing of the upper packaging material web, reading the production data, shelf life, batch number and packing material number in the form of a 2D matrix code.