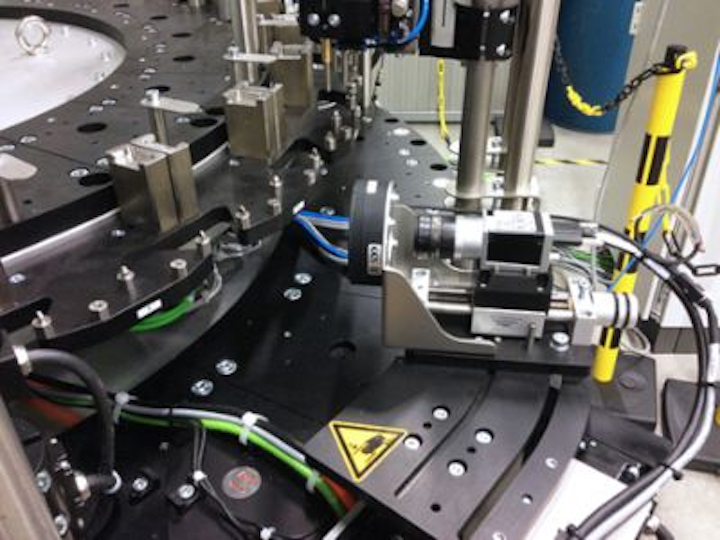 Based in Montreal, QC, Canada, Averna is company with 425 employees across 11 offices around the world that partners with product designers, developers and OEMs to help them achieve higher product quality, accelerate time to market and protect their brands.
Founded in 1999, Averna offers specialized expertise and innovative testing, vision inspection, precision assembly and automated solutions.
I recently sat down with the team, to discuss the company's latest work, trends they have identified, and growth areas going forward.
"One of our biggest differentiators is our technical knowledge and expertise. We can understand and help our customers solve highly complex technical challenges, thanks to our Engineering team specialized in software, vision, optical, electro-mechanics and electronics. From the proposal stage to delivery and support, Averna offers a global service that puts us at the forefront of the competition."
The following is a summary of our conversation in Montreal.
The latest on Averna
Our focus is in the automotive, consumer electronics, medical, and aerospace and defense industries. We tap our test & quality know-how, products and custom solutions to help OEMs from around the world get ahead in their respective markets. We're involved in all test and quality aspects of the product lifecycle, from product design, to manufacturing. We even do test station replication that we can ship all over the world.
We also have a dedicated team of vision experts innovating with cameras, optics, lasers and lighting, to ensure our clients the most effective 2D or 3D turnkey solutions and to help them reach their production, quality and business goals.
What is your latest product and for what reason was it developed?
We recently developed a functional tester for dishwashing liquid for a client. The mobile unit stress tests dishwashing liquids through replicating a variety of conditions. "Recipes" are repeatedly tested, and the results are quantified to enable comparison between detergents, protecting their considerable brand equity. The solution incorporates several areas of Averna's expertise, including 2D and 3D machine vision, robotics/mechatronics, pneumatics, and integrated test engineering approaches, and represents an upgrade in many ways to an existing first-generation machine of the same type.
What are you most excited about at your company right now and why?
Advances in image sensor technology, such as smaller chips and higher resolutions, have led to exponential growth in the number of cameras integrated in every kind of device from phones to automobiles. Due to increasing quality requirements, this represents a technical challenge for designers and manufacturers, constantly bringing new designs online with unique optical characteristics, mechanical form factor, image quality and pricing pressure.
We are addressing these challenges with the world's most advanced platform for camera module assembly and active alignment, enabling high throughput, high precision manufacturing with state of the art optics and combining this with flexibility in a compact footprint. Quality, speed, and flexibility are key elements we're very proud of.
In what markets or applications do you see the most growth?
Automotive and Consumer Electronics. Smarter cars and virtual or augmented realities are transforming our interaction with the world.
Is there a trend or product in the next few years that you see as "the next big thing?"
The explosion of technologies and protocols to integrate and test in car infotainment systems interacting with wireless technology, connectivity and automated assisted driving systems, requires a thorough design process and full validation at manufacturing. This open a huge opportunity for Averna – due to our comprehensive Test & Quality offering that can easily adapt and grow with the industry and with customer demand.
Pictured: Averna vision and optical inspection solution.
View more information on Averna.
Share your vision-related news by contacting James Carroll, Senior Web Editor, Vision Systems Design

To receive news like this in your inbox, click here.
Join our LinkedIn group | Like us on Facebook | Follow us on Twitter