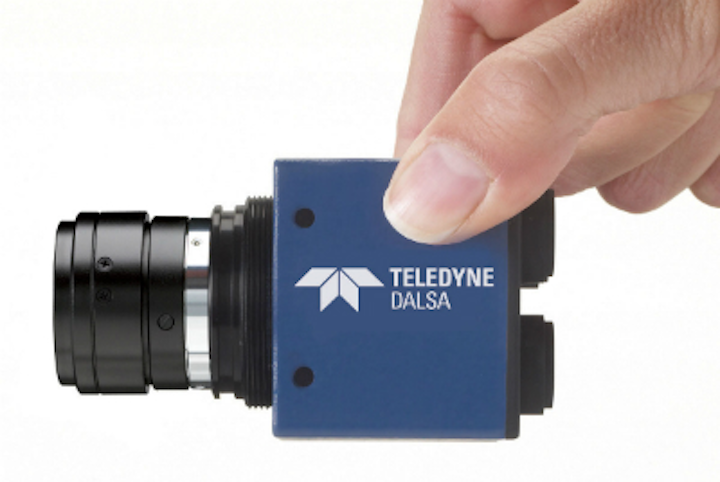 Teledyne Technologies Inc. has announced a deal to acquire from Roper Technologies, Inc. all its Scientific Imaging businesses, that includes brands like Princeton Instruments, Photometrics, and Lumenera among others, for $225 million in cash. The acquisition is expected to close in Q1 2019.
With this acquisition, Teledyne Technologies Inc. expands its large machine vision and imaging portfolio even further. In March 2017, Teledyne Technologies finalized the acquisition of e2v for approximately £620 million (about $789 million), factoring in e2v stock options and net debt, as of September 2016. At the time, Robert Mehrabian, Chairman, President and Chief Executive Officer of Teledyne Technologies, noted that the company had been following e2v for more than a decade, and that over time both companies became "increasingly aligned."
He also noted that every business within e2v was highly complementary to Teledyne, and that there was minimal product overlap. With this acquisition of the Scientific Imaging businesses from Roper Technologies, Teledyne Technologies has the same mindset.
"These Scientific Imaging businesses have similar capabilities and are highly complementary to Teledyne's products and markets," said Mehrabian. "Teledyne is a company committed to science and discovery. We are a key partner to high-technology businesses, government agencies and academic institutions across the globe. Princeton Instruments and Photometrics will provide Teledyne new products serving life sciences customers and markets, while Teledyne will offer Lumenera greater opportunities in the industrial domain."
Share your vision-related news by contacting Dennis Scimeca, Associate Editor, Vision Systems Design

To receive news like this in your inbox, click here.
Join our LinkedIn group | Like us on Facebook | Follow us on Twitter