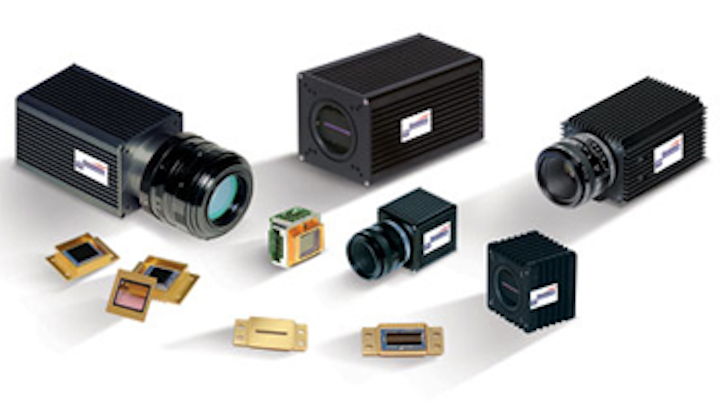 United Technologies (Hartford, CT, USA) has completed its acquisition of Goodrich Corporation (Charlotte NC, USA), strengthening its position in the commercial aerospace industry. Goodrich will be combined with Hamilton Sundstrand to create the new United Technologies Aerospace Systems business unit, headquartered in Charlotte.
The acquisition of Goodrich includes short wave infrared (SWIR) camera maker Sensors Unlimited - Goodrich ISR Systems (Princeton, NJ, USA). The manufacturing of SWIR near-infrared cameras based on indium gallium arsenide (InGaAs) imaging technology will remain in Princeton.
"The addition of Goodrich, along with our recent acquisition of a majority share in International Aero Engines, greatly advances our strategy of focusing on our core businesses and strengthens our position in the growing commercial aerospace market," says United Technologies' Chairman and Chief Executive Officer Louis Chenevert.
United Technologies also announced that Marshall Larsen, formerly Goodrich's chairman and chief executive officer, is to join the United Technologies' board of directors. Larsen is expected to be formally elected at the next scheduled meeting of the board on September 12, 2012.
In addition, Alain Bellemare has been appointed President and Chief Executive Officer of United Technologies Propulsion and Aerospace Systems. Bellemare will have leadership responsibility for Pratt and Whitney and for the newly created UTC Aerospace Systems. The presidents of Pratt and Whitney and of United Technologies Aerospace System's two businesses -- Aircraft Systems and Power, Controls and Sensing Systems -- will report to him.

-- Dave Wilson, Senior Editor, Vision Systems Design