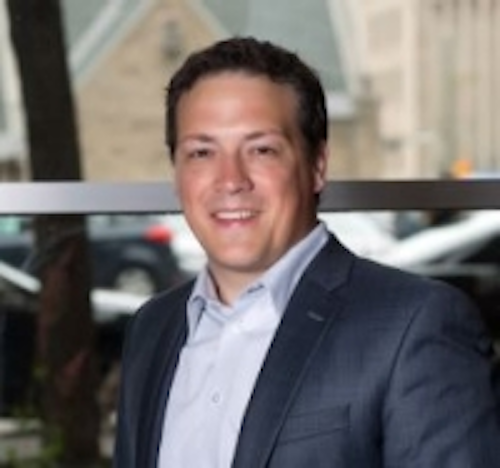 One of the many interviews I held at The Vision Show 2016 was with Sebastien Dignard, President of FRAMOS Technologies Inc.—the North American FRAMOS subsidiary—in which we discussed the company's approach to business, a growth period for the machine vision and imaging industry, and new trends in vision.
At FRAMOS, explained Dignard, a "sensors to systems" approach to customers is employed.
"The sensor-to-system focus is more than just offering a product," he said. "With our approach, we are flexible with client needs, allowing us to move up and down the value chain based on customer's engineering capabilities and business strategy. For example, if a customer wants a vision system based on the (Sony) IMX250, FRAMOS can offer a multitude of solutions based on it but, ultimately, the clients own ability and preferences will guide what final solution is presented. This can range from a sensor with RDK, a camera, or even a turnkey solution."
In addition to CMOS sensors from Sony, other products now available in North America through FRAMOS are cameras from XIMEA, Emergent Vision, and SMARTEK Vision to name a few. Sony CMOS sensors in particular, however, have been something of a disruptive technology as of late, he suggested.
"Sony has proven that they deserve the leadership position with its recent Pregius CMOS sensors," he said. "The fact that Sony could prove their new CMOS sensors are best of breed has enabled some clients to seriously consider the move from CCD to CMOS for new innovative designs."
When the conversation turned toward the state of the imaging industry, Dignard opined that we are in a period of growth.
"Vision is now omnipresent and an active component in many verticals that are being driven by innovation and growth," he said.
Areas of potential growth could include embedded vision, autonomous vehicles, and other forms of automation, he suggested.
"Vision is changing the world," he said. "The market and industry is still in its infancy. We've had great days, but better things are ahead."
He also commented on embedded vision in particular. "Vision is not just on the factory floor," he noted. "Embedded vision expands the market tenfold, and makes it easier to deploy vision."
Looking toward the future, I asked Dignard his opinion of what the industry could possibly look like in 20 years' time.
"The industry is starting to get a lot of attention from large markets and players," he said. "Big corporations will transform the industry. Because of this, we could see some significant market consolidation."
He added, "Think of companies like Facebook who have started working with industry leaders such as Point Grey or industry segments such as autonomous vehicles that are just now starting to scratch the surface."

View more information on FRAMOS.
Share your vision-related news by contacting James Carroll, Senior Web Editor, Vision Systems Design

To receive news like this in your inbox, click here.
Join our LinkedIn group | Like us on Facebook | Follow us on Twitter