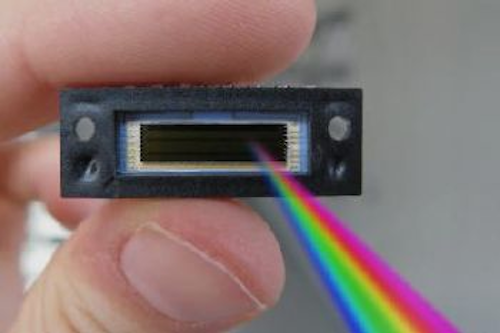 Many CMOS devices are covered with a silicon nitride coating that is applied to the sensor in the final passivation stage of CMOS semiconductor production. The coating acts to protect the sensor from the penetration of moisture and other impurities.
Unfortunately, the silicon nitride coating also limits the range of optical applications for such sensors, because it is impermeable to light in the ultraviolet spectrum and the blue spectral range.
Now, scientists at the Fraunhofer Institute for Microelectronic Circuits and Systems (IMS; Duisburg, Germany) have found a solution to the problem by developing a new process step that allows them to protectively coat the CMOS image sensors with a coating that is permeable to both blue and UV light.
According to Werner Brockherde, the head of Fraunhofer IMS, the new process step will allow CMOS sensors to be produced that can be used to image wavelengths down to 200 nm. With standard passivation techniques, the limit was about 450 nm.
-- By Dave Wilson, Senior Editor, Vision Systems Design