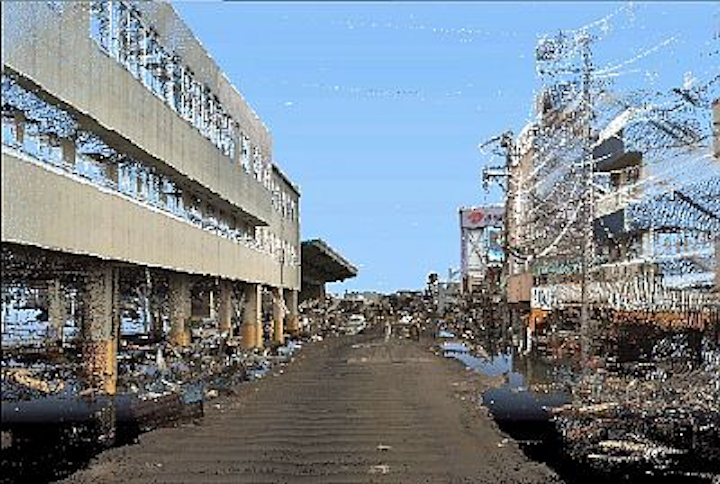 Alaser mapping system created by a UK company is being used to assist with the assessment of damage caused by the Japan earthquake in March 2011.
The 3-D data produced by3D Laser Mapping's (Nottinghamshire, UK) StreetMapper system will be used to assess the structural damage caused by the earthquake and tsunami, as well as the effects of soil liquefaction -- loss of strength from saturated soil -- which is an important factor in the disaster-hit area where much of the land is reclaimed from the sea.
Using the StreetMapper, Asia Air Survey's Geospatial Product Centre has already captured 100 km of survey data along the roadways of Sendai -- the largest city in the Tōhoku region of Japan.
Personnel at Asia Air Survey are currently processing the3-D image data to quantify structural damage suffered as a result of earthquake and measure the height of water levels caused by the tsunami based on stains on buildings and raised debris. It is hoped that this information will provide a resource for remediation works and to assess future structural vulnerabilities.
StreetMapper -- a joint development between 3D Laser Mapping and German-based guidance and navigation specialist IGI -- has been specifically designed for 3-D mapping ofhighways, runways, railways, infrastructure, and buildings.
-- Posted byVision Systems Design