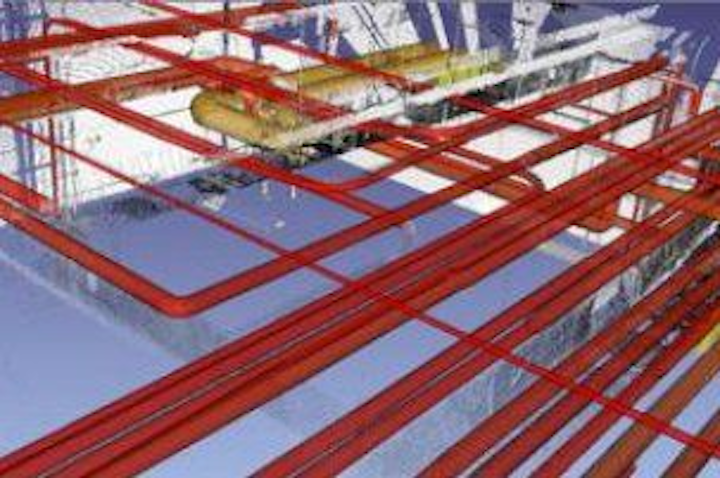 The National Science Foundation (NSF) has awardedClearEdge3D (Herndon, VA, USA) a research grant to further develop its 3-D laser scanning system.
The grant will be used by the company to enhance its automatedfeature extraction algorithms with the goal of modeling entire facilities and whole city blocks in minutes.
The company's software, called EdgeWise, can be used to extract complex CAD pipe and building geometry from 3-D laser scanned data, dramatically reducing time to create accurate as-built3-D models.
However, due to the "line of sight" limitations in laser scanning technology, there are always occluded regions ofpoint cloud data that must be manually modeled. The core goal of the research grant from the NSF is to enable the development of algorithms that will automatically populate these occluded regions based on the pattern in the surrounding area.
"Our focus has always been to develop software that can complete a 3-D model in minutes with only a few mouse clicks. This research grant brings the prospect of accurate city-wide 3-D models one step closer to reality," says Chris Scotton, the company's president and CEO.
Founded in 2006, the company provides AFE software, which includes EdgeWise Plant for the industrial engineering market and EdgeWise Building for the architectural industry.
-- Posted byVision Systems Design