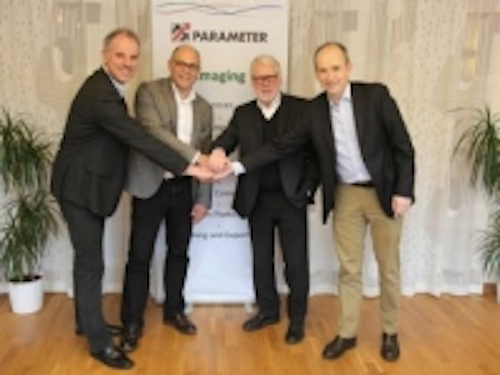 STEMMER IMAGING has announced the acquisition of Parameter AB, an imaging and machine vision provider for Northern Europe and Poland. With the acquisition, STEMMER now has local subsidiaries in eleven countries, four more than it had prior to the acquisition.
Parameter AB—which is headquartered in Stockholm, Sweden and has offices in Denmark, Finland, and Poland—has been distributingmachine vision components and systems since 1968. Prior to the acquisition, the two companies had been collaborating for years, as Parameter distributes STEMMER's machine vision software library Common Vision Blox (CVB).
With the 100% acquisition of Parameter'simaging business, which is retroactive from January 1, 2014, the previous owner of Parameter, Michael Cohn, will continue to function as general manager until the end of 2014. The purchase of the company by STEMMER IMAGING is a logical continuation of Parameter's work in the market, and it stands to reason that it will strengthen the services available to customers in the Nordic and Baltic region, as well as Poland, who continue to develop vision applications, suggests Cohn in a press release.
On the other side of the transaction,STEMMER IMAGING founder Wilhelm Stemmer sees the acquisition of a logical development of the company's European strategy.
"STEMMER IMAGING's and Parameter's product portfolio have a high degree of overlap in terms of suppliers represented," he said. "Thus, the two companies perfectly complement each other. Thanks to the expansion into the Nordic countries, Poland and the Baltic region we have made substantial progress towards our goal of maximum customer proximity in Europe."
The integration of Parameter into STEMMER will take place gradually, but will be completed no later than the end of the year. Until then, Parameter will continue to operate under its own name. Following the completion of the deal, STEMMER IMAGING now provides products and services to 19 European countries. Financial details of the acquisition were not disclosed.
View thepress release.
New VDMA Robotics and Automation managing director discusses the state of the industry
UKIVA accepting submissions for 2014 machine vision award
VDMA predicts strong growth for German, worldwide photonics industry
Share your vision-related news by contactingJames Carroll,Senior Web Editor, Vision Systems Design
To receive news like this in your inbox,click here.
Join ourLinkedIn group | Like us on Facebook | Follow us on Twitter| Check us out on Google +