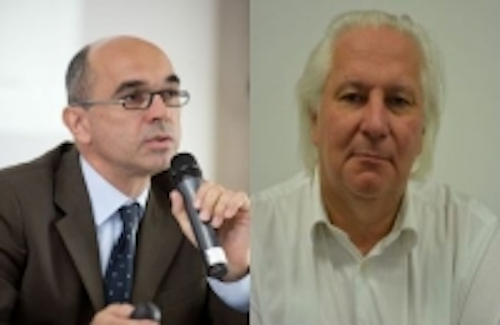 Following the decision made at the last Members' Assembly of VDMA Robotics + Automation to open the VDMA Machine Vision Board to European members, Donato Montanari of Datalogic and Lou Hermans of CMOSIS were added as the first non-German members of the group.
Donato Montanari, General Manager of the Machine Vision Business Unit of Datalogic, said in a press release that his first goal is to increase the number of non-German companies in the association, as he is confident that European companies provide a "different and complimentary perspective to the machine vision industry."
Montanari was quoted in another recent VDMA release, which predicted that the European machine vision industry will grow 12% in 2014. While the growth of non-industrial vision in the market is important, the industry is still routed in automation, he explained.
"The versatility of machine vision as a problem solver in all walks of life acts as a strong driver for growth. New applications are constantly developed, creating a strong demand," Montanari said. "The lion's share of our business, however, is still generated in the arena of manufacturing. With an increase of 6% it also developed dynamically in 2013."
Lou Hermans, Chief Operating Officer at CMOSIS, said that becoming a member of the VDMA is a natural fit for the company, since they have such strong relationships in the industry group already.
"There is a big potential for stepping up the technological leadership of our group if we work closely together, and VDMA Machine Vision provides an excellent platform for us to do so," he said.
Pictured: Donato Montanari (left), Lou Hermans (right.)
View the press release.
View more information on the recent VDMA market report.
Also check out:
VDMA : European machine vision industry to grow 12% in 2014
Global expansion aids record-setting 2013 for German machine vision market
North American machine vision sales up 10% in first quarter 2014
Share your vision-related news by contacting James Carroll, Senior Web Editor, Vision Systems Design
To receive news like this in your inbox, click here.
Join our LinkedIn group | Like us on Facebook | Follow us on Twitter | Check us out on Google +