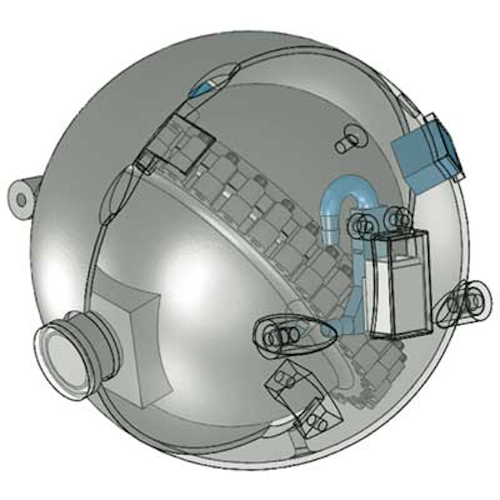 A major challenge in inspecting underground pipes for nuclear reactors is identifying corrosion. Currently, plant inspectors use indirect methods to monitor buried piping, such as generating a voltage gradient to identify areas of corrosion or using ultrasonic waves to screen lengths of pipe for cracks.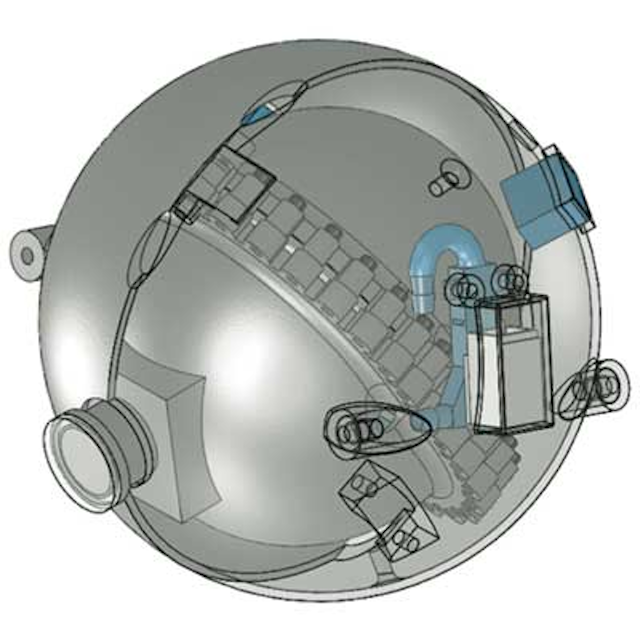 At MIT (Cambridge, MA, USA), professor Harry Asada is working on a small robot designed to dive into nuclear reactors and swim through underground pipes to provide direct monitoring. The camera-equipped robot is able to withstand a reactor's extreme, radioactive environment, transmitting images in real time from within.
The robotic inspector, which looks like a small metallic cannonball, has no propellers or rudders, or any mechanism on its surface to power the robot through an underwater environment. A robot fitted with external thrusters or propellers would lodge in a reactor's network of pipes and joints. Instead, the spherical robot uses a water propulsion system. Depending on the travel direction required, water from the reactor system is directed through one of several valves within the hull of the robot, creating a jet stream that propels it along.
An onboard camera captures images along the pipe's interior. A two-axis gimbal in the body of the robot enables its center of mass to be changed arbitrarily. By doing so, the camera—fixed to the outside of the robot—can pan and tilt as the robot remains stationary. A planned wireless underwater communication system will image transfer in real time across distances up to 100 m.
More Vision Systems Issue Articles
Vision Systems Articles Archives