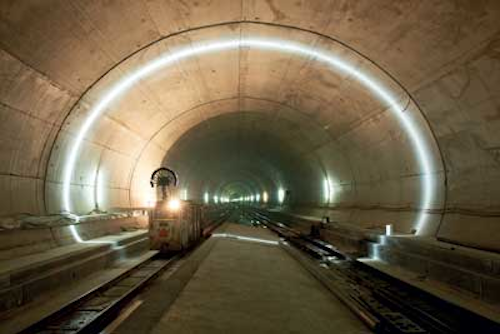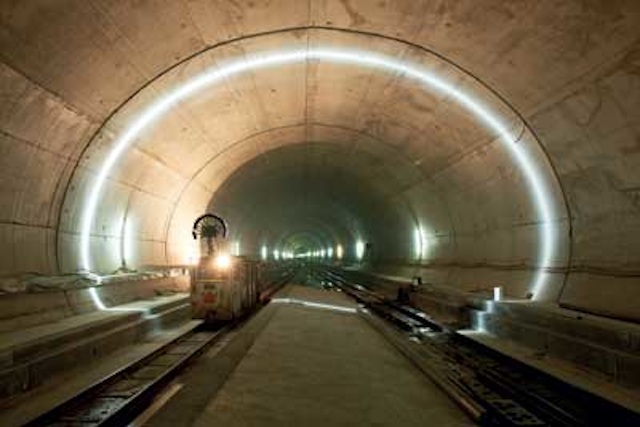 Tunnels need to be inspected on a regular basis to detect and document any defects such as cracks, scales, and corrosion. The manual process that has been used is time consuming and subject to error.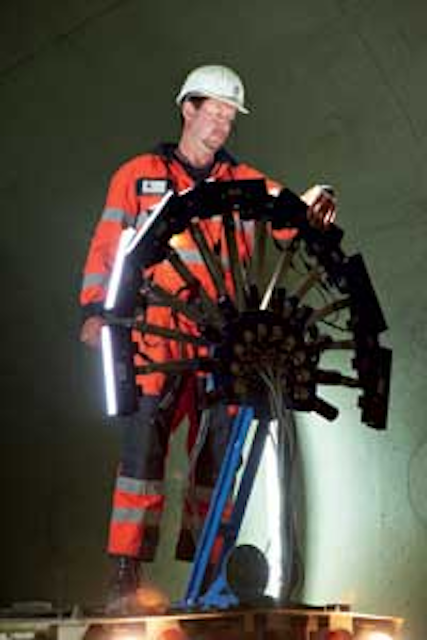 To automate this process, engineers at terra international surveys (www.terra.ch) have developed a tunnel inspection system called tCrack that employs ten Basler (www.baslerweb.com) 5-Mpixel pilot cameras set around a semicircular frame. The frame, which also houses an illumination system, can be mounted on a locomotive or on a cart in tunnels without tracks.
As the system is driven along the center of the tunnel, the cameras scan the surface of the tunnel. Individual image strips, each covering a specific surface area of the tunnel, are captured and stored in separate files. These are then merged intocontinuous overlapping images, providing a complete picture of the tunnel.
The inspection vehicle can travel at around 2.5 km/hour while processing the data collected from the ten cameras, allowing the system to inspect one 10-to-15-km tunnel per shift.