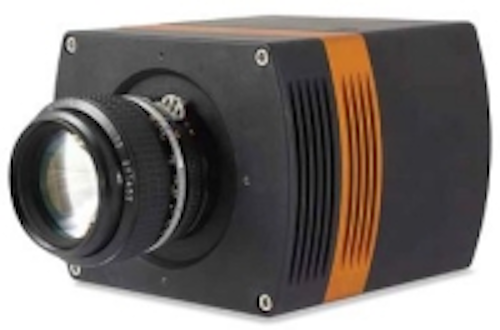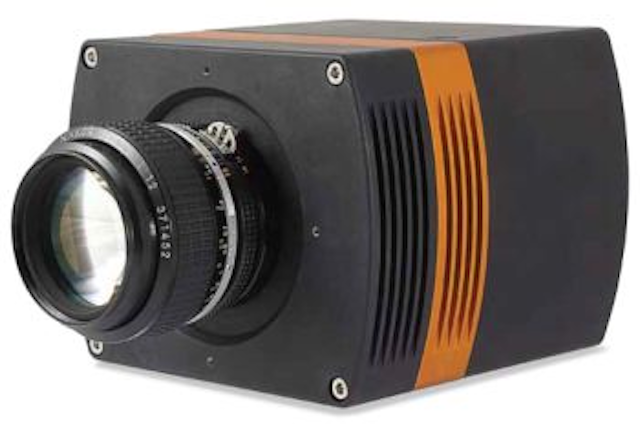 Raptor Photonics has announced the release of the Eagle V camera, which is a deep-cooled camera that utilizes Raptor's PentaVac vacuum technology. The camera is equipped with a 4 MPixel CCD42-40 back illuminated image sensor from e2v that features a 13.5 µm x 13.5 µm pixel size. The Eagle V achieves quantum efficiency greater than 90% at 525nm and 50% at 380nm and 720nm and runs at 16-bit digital output through a Cameralink data interface. PentaVac technology, along with multistage TEC and liquid allows cooling to temperatures lower than delta 110°C, delivering extremely low dark current (0.0001 e/p/s) for exposure times of up to several hours. Lastly, the Eagle V is suitable for use in such scientific imaging applications as fluorescence imaging, spectroscopy, adaptive optics, and astronomy.
To Learn More:
Contact: Raptor Photonics
Headquarters: Larne, Co Antrim, UK
Product: Eagle V deep-cooled CCD camera
Key Features:4 MPixel CCD42-40 back illuminated image sensor from e2v, TEC cooling with liquid and PentaVec technology, 16-bit Camera Link interface.

What Raptor Photonics says:
View more information on the Eagle V.

View More Products| Locate a vendor or system integrator | Receive e-mail updates
Share new products that you think are particularly interesting or helpful by contacting James Carroll, Senior Web Editor, Vision Systems Design.
Join our LinkedIn group | Like us on Facebook | Follow us on Twitter | Connect on Google +