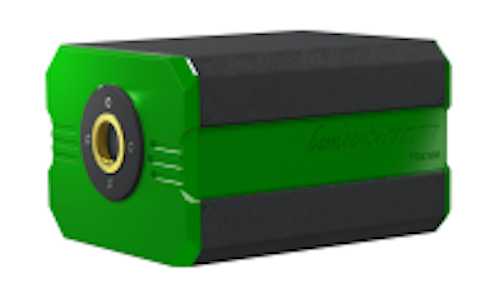 Designed forscientific and industrial applications that require low-light imaging, the TRiCAM camera from Lambert Instruments features a fiber-optically attached image intensifier that boosts incoming light, enabling the capture of images in challenging light conditions. The TRiCAM features a 2.3 MPixel electronic global shutter CMOS image sensor with a 5.86 µm pixel size that can achieve frame rates up to 162 fps. It also has a 72 dB dynamic range, 10 or 12-bit selectable output, C-Mount lens mount, USB3 or GigE options, and single-stage MCP Gen II or Gen III filmless intensifiers. TRiCAM is available in three models: TRiCAM G (gated image intensifier), TRiCAM M (modulated image intensifier, and TRiCAM GM (gated and modulated intensifier.)
To Learn More:
Contact:Lambert Instruments
Headquarters: Groningen, The Netherlands
Product: TRiCAM scientific imaging cameras
Key Features: Fiber-optically attached image intensifier, 2.3 MPixel CMOS image sensor, 162 fps, GigE or USB3 interface options.
What Lambert Instruments says:
View more information on the TRiCAM cameras.

View More Products| Locate a vendor or system integrator | Receive e-mail updates
Share new products that you think are particularly interesting or helpful by contactingJames Carroll, Senior Web Editor, Vision Systems Design.
Join ourLinkedIn group | Like us on Facebook | Follow us on Twitter| Check us out on Google +