LMI Technologies launches MikroCAD 3D scanner following 2014 acquisition
Read about the launch of the Sub-Micron MikroCAD structured light 3D scanners for surface metrology from LMI Technologies, following the acquisition of German 3D metrology company GFMesstechnik in June of 2014
May 6th, 2015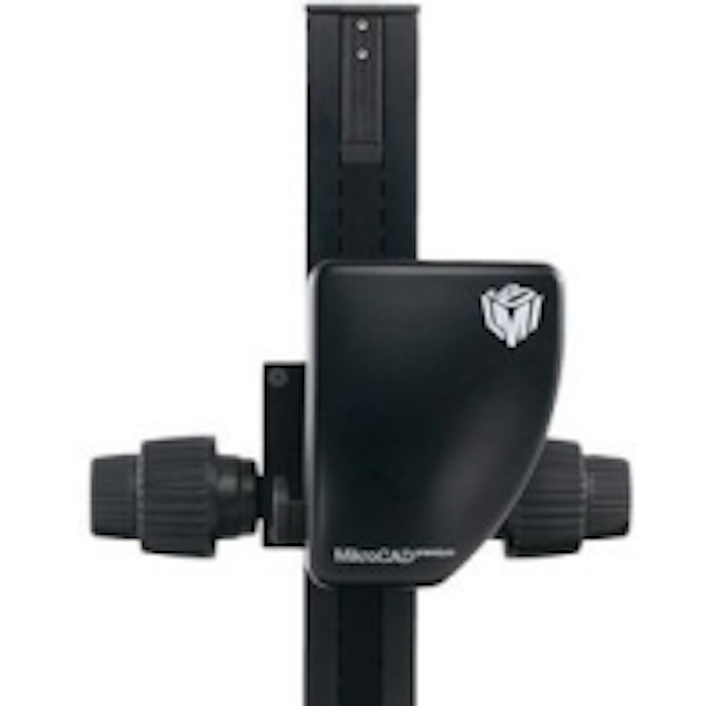 Following its acquisition of German 3D metrology company GFMesstechnik in June of 2014, LMI Technologies has announced the launch of the Sub-Micron MikroCAD structured light 3D scanners for surface metrology.
Featuring new integrated MikroCAD 64-bit software powered by Digital Surf's MountainsMap surface imaging and metrology software, the 3D scanners offer users comparable performance and flexibility at a lower cost than traditional scanning technologies such as confocal and white light interferometry.
MikroCAD scanners, which were previously a product under GFMesstechnik, will fall under the LMI Technologies brand name and feature the LMI3D logo, for all three models: lite, premium, and plus. In addition, the new integrated scanner and metrology software is offered in MikroCAD Standard and MikroCAD Professional. The software provides surface imaging, analysis and metrology tools in a multi-language user environment that enables users to create comprehensive, highly visual surface metrology reports.
The MikroCAD solution, according to LMI, is suitable for the metrology and quality control of functional surfaces and small parts including shiny, hard, soft and deformable surfaces (for example paper, rubber and textiles) for applications in laser engraving, spot welding, gear analysis, cutting tools and many more. Existing customers can use the new MikroSYNC adapter to support the use of older GFM MikroCAD scanners with newer Windows 7 and 8 operating systems.
"We're excited to provide our customers with a powerful new set of tools to achieve superior scan results at a highly competitive price. At the same time, we are developing next generation products for MikroCAD that leverage LMI's advanced 3D technology and high volume manufacturing," said Terry Arden, CEO of LMI Technologies. "Our efforts will ensure that customers continue to receive ground breaking scanner capabilities at exciting new price/performance levels."
View more information on MikroCAD products.
Share your vision-related news by contacting James Carroll, Senior Web Editor, Vision Systems Design
To receive news like this in your inbox, click here.
Join our LinkedIn group | Like us on Facebook | Follow us on Twitter | Check us out on Google +