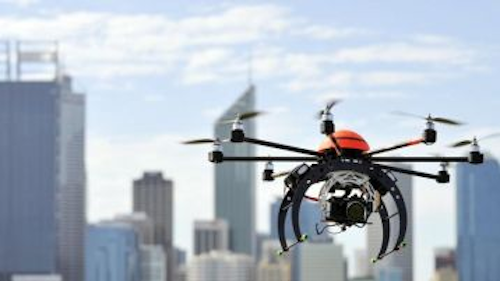 Police in South Australia will use miniature unmanned aerial vehicles (UAV) equipped with still, video, and infrared cameras to spy on suspects, find drug crops, and gather intelligence without putting officers at risk.
The police have opened a tender process to purchase four off-the-shelf commercial quadcopter drones. The drones will collect images that can be transmitted in real time to give police a significant advantage during incidents and operations, often in situations where manned, conventional aircraft can't be used, Police Minister Michael O'Brien told Adelaide Now. In addition, the quadcopter UAVs will also inspect towers and buildings as well as conduct searches for missing people.
Police officers will be able to don a pair of goggles that display exactly what the drone is filming while controlling the aircraft with a remote control.
While the Australian Council for Civil Liberties is warning that the drones could make people feel nervous and uneasy, O'Brien said that privacy concerns will be addressed in a similar manner to other police aerial operations. In addition to the drones being used in South Australia, 34 more organizations around the country are certified to use the aircrafts for activities including aerial photography, surveying, and power line inspection.
View the Adelaide Now press release

Also check out:
Five ways UAVs are being used by civilians
UAVS image volcano
Share your vision-related news by contacting James Carroll, Senior Web Editor, Vision Systems Design
To receive news like this in your inbox, click here.