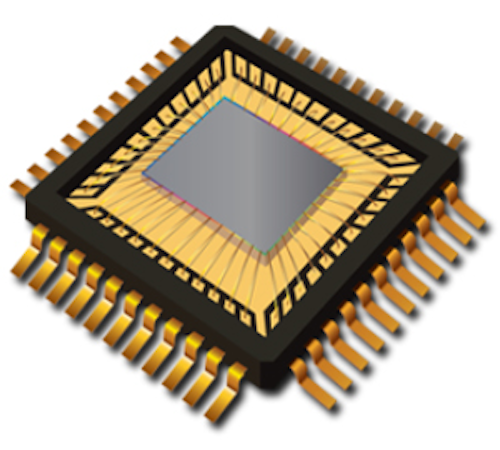 Eight companies have joined theEmbedded Vision Alliance (Walnut Creek, CA, USA) in the past four months, bringing membership to a total of 33 companies.

Reflecting the Alliance's diversity, its new members supply ICs, IP cores, software and services. The new Alliance members are also geographically diverse, based in Austria, Belgium, Canada, India and the US.

New Alliance members providing semiconductors and associated software include GEO Semiconductor (Santa Clara, CA, USA), Qualcomm (San Diego, CA, USA) and SoftKinetic (Brussels, Belgium).

GEO Semiconductor develops technologies for geometric correction and compression of video and specializes in ultra-wide field of view "fisheye" de-warping. In early 2013, the company acquired the video processing business of fellow Alliance member Maxim Integrated Products.

For its part, Qualcomm supplies the Snapdragon line of ARM-based application processors, as well as other embedded vision innovations such the Vuforia augmented reality software platform and the FastCV algorithm library.

SoftKinetic, on the other hand, is a provider of 3D vision and gesture recognition solutions, including CMOS sensors, cameras and embedded modules, middleware, and applications such as games.

New Alliance members providing processor IP cores are FireFlyDSP (Austin, TX, USA) and Tensilica (Santa Clara, CA, USA).

FireFlyDSP offers DSP core solutions, accelerators and consulting to optimize embedded vision for performance, code size and silicon costs. Tensilica recently introduced the IVP, an imaging and video DPU for image/video signal processing functions in mobile handsets, tablets, digital televisions, automotive, video games and computer vision-based applications.

New Alliance members providing design services include Bluetechnix (Wien, Austria), Fidus Systems (Ottawa, Ontario, Canada) and PathPartner Technology Consulting (Bangalore, India).

Austria-based Bluetechnix provides hardware and software design services and a range of standard products. The company recently released its new line of 3-D time-of-flight cameras -- the Argos3D-P100 off-the-shelf camera and the Sentis-M100 board-level camera.

Fidus Systems, which operates a Silicon Valley design center, specializes in electronic design services. Fidus' expertise includes hardware, FPGA, signal integrity, embedded software, and mechanical design. Fidus is a Xilinx Premier Design Services member.

Lastly, PathPartner provides software solutions, engineering services, system integration and technology consulting which enable the development and deployment of devices for embedded vision and other markets.

The Embedded Vision Alliance was founded in May 2011 and is a membership-based collaboration dedicated to inspiring product developers to incorporate vision technology into their products.

Related items from Vision Systems Design that you might also find of interest.
1.Vision summit educates engineers

The Embedded Vision Alliance (Walnut Creek, CA, USA) is to host the Embedded Vision Summit, a technical educational forum for engineers interested in incorporating visual intelligence into electronic systems and software.

2.Free quick start kit for vision software programmers

A free quick-start kit is now available for engineers who want to start developing computer vision applications using OpenCV.

-- Dave Wilson, Senior Editor,Vision Systems Design