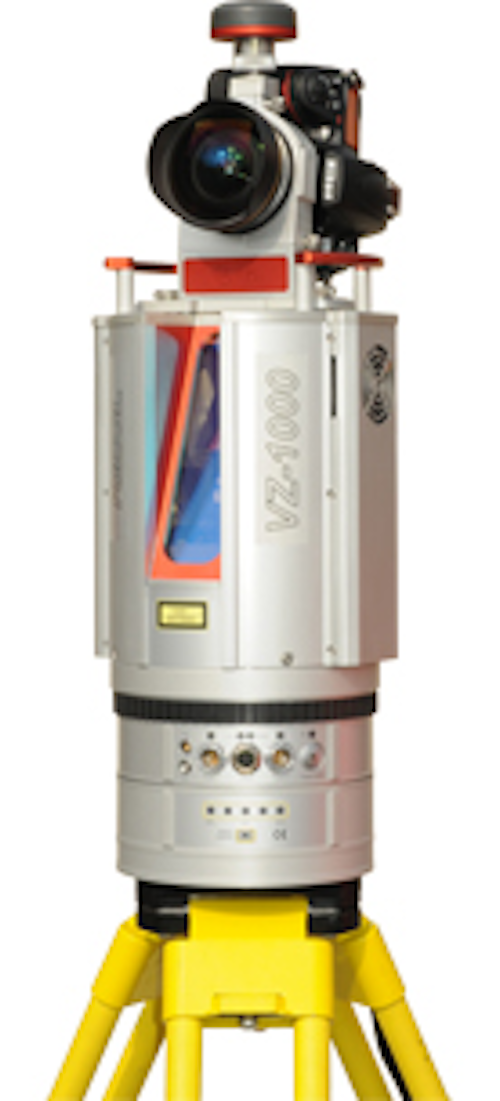 NEW PRODUCT PRESS RELEASE

Riegl Laser Measurement Systems GmbH (Horn, Austria) has released its newest V-Line terrestrial laser scanner, the VZ-1000, for 3-D imaging applications. The VZ-1000 provides high-speed, noncontact data acquisition for ranges up to 1400 m using a narrow infrared (IR) laser beam and a fast scanning mechanism.

High-accuracy laser ranging is based upon Riegl's echo digitization and online waveform processing, which achieves advanced measurement capability under adverse atmospheric conditions and the evaluation of multiple target echoes. The linescanning mechanism consists of a fast rotating multifacet polygonal mirror, which provides fully linear, unidirectional, and parallel scan lines. The VZ-1000 is primarily used in topography and mining, archaeology and cultural heritage, and as-built surveying and monitoring applications.
The Riegl VZ-1000 is a compact and lightweight surveying instrument, mountable in any orientation under limited space conditions.

SOURCE: Riegl USA (Orlando, FL, distributor)
-- Posted byVision Systems Design