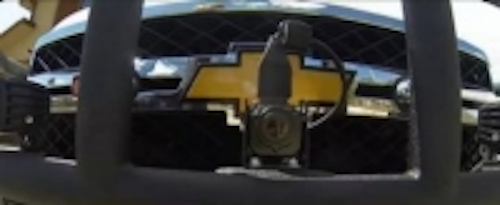 Firefighters in North Routt County in Colorado have equipped a new truck with an infrared camera in hopes of steering them away from hidden wildlife dangers on the area's rural roads.
This year alone, two firefighters have hit wildlife on their way to emergencies, so the North Routt Fire Protection District Station 2 Chief Mike Swinsick hopes that the truck's new camera, a PathFindIR II driver vision enhancement system from FLIR will prevent such instances in the future.
PathFindIR II cameras night vision cameras enable driver to see clearly in total darkness. The cameras feature a 320 x 240 uncooled microbolometer thermal imager with a spectral band of 8 – 14 µm and a field of view of 24° x 18°. The camera features IP69 hermetically-sealed casing, 12 VDC input power, and standard NTSC or PAL video is output for compatibility with most monitors or displays.
The system was purchased along with the new truck as part of a state EMS grant. The camera is mounted onto the truck's bumper and inside the vehicle there is a monitor that enables the driver to view the road clearly and identify any potential wildlife that may be in the way.
View the local news story here.
View more information on the PathFindIR camera.
Also check out:
Vision learning opportunities: Smart cameras, automotive inspection, security and surveillance
Report: Self-driving car market represents $87 billion by 2030
FLIR announces new features for two OEM camera core models

Share your vision-related news by contacting James Carroll, Senior Web Editor, Vision Systems Design
To receive news like this in your inbox, click here.
Join our LinkedIn group | Like us on Facebook | Follow us on Twitter | Check us out on Google +