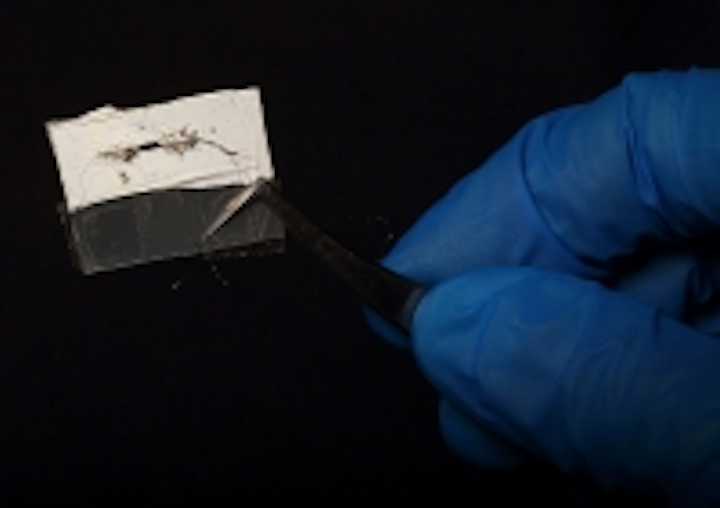 A multi-organizational team of researchers are developing new terahertz image detectors based on carbon nanotubes that could to potential improvements in medical imaging, airport passenger screening, and factory automation applications.
The team, comprised of members from Sandia National Laboratories, Rice University, and the Tokyo Institute of Technology, recently published an academic paper in the journal Nano Lettersthat describes a technique that uses carbon nanotubes to detect light in the terahertz frequency range without cooling.
Co-author François Léonard of Sandia National Laboratories said that the terahertz frequency range—which falls between the more conventional ranges used for electronics on one end and optics on another—has presented great promise along with vexing challenges for researchers
"The photonic energy in the terahertz range is much smaller than for visible light, and we simply don't have a lot of materials to absorb that light efficiently and convert it into an electronic signal," said Léonard. "So we need to look for other approaches."
Carbon nanotubes are long, thin cylinders composed entirely of carbon atoms that have diameters in the 1 to 10 nm range and can be up to several centimeters long. Working with terahertz radiation typically requires the use of an antenna to achieve coupling into a single nanotube, due to the relatively large size of terahertz waves. But the researchers involved in this project found a way to create a small detector that is visible to the naked eye.
Léonard explains that carbon nanotube thin films are good absorbers of electromagnetic light, which soak up all of the incoming terahertz radiation. He and his colleagues were able to wrap several nanoscopic-sized tubes together to create a macroscopic thin film that contains a mix of metallic and semiconducting carbon nanotubes. The technique combines terahertz absorption properties of the metallic nanotubes and the unique electronic properties of the semiconducting carbon nanotubes, which allowed the researchers to achieve a photodetector that does not require power to operate, with performance comparable to existing technology.
Page 1 | Page 2