Page 2: Researchers developing terahertz detectors with eye on improving certain imaging applications
A multi-organizational team of researchers are developing new terahertz image detectors based on carbon nanotubes that could to potential improvements in medical imaging, airport passenger screening, and factory automation applications.
Jun 16th, 2014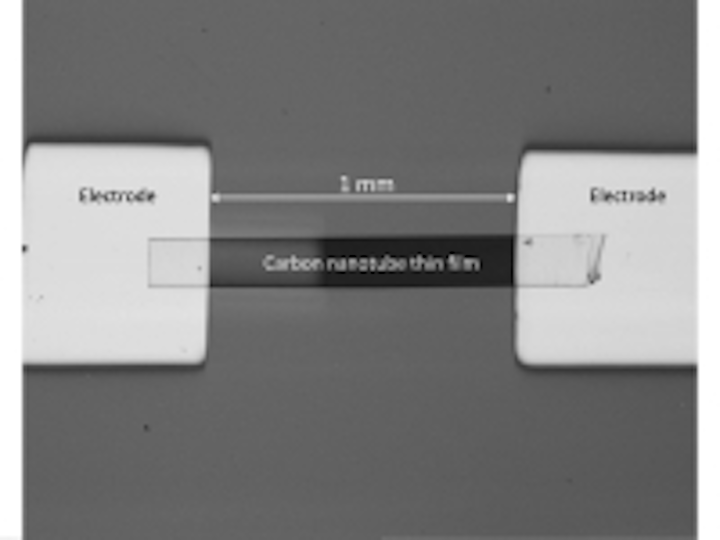 The team sees this development as being useful in providing a less intrusive method for security screenings of people and cargo as well as a viable option for food inspection without adversely impacting food quality. In addition, Junichiro Kono of Rice University sees it as a potential replacement for magnetic resonance imaging (MRI) technology in medical imaging.
"The potential improvements in size, ease, cost and mobility of a terahertz-based detector are phenomenal," he said in the press release. "With this technology, you could conceivably design a hand-held terahertz detection camera that images tumors in real-time, with pinpoint accuracy. And it could be done without the intimidating nature of MRI technology."
Improving the design, engineering, and performance of the terahertz detector is next on the list for the team of researchers.
A number of other organizations have also been researching alternative methods for the development of image sensors. A University of Arizona-led team of researchers have developed an inexpensive, lightweight infrared lens made from sulfur left over from oil and gas natural refining. In addition, back in March, the University of Michigan released a press release indicating that engineering researchers have developed a detector made of graphene that is able to detect the full infrared spectrum.
View the press release.
Also check out:
Researchers create infrared lens from waste sulfur
Graphene detector enables full detection of infrared spectrum
Infrared detector market predicted to hit $704.8 million by 2020

Share your vision-related news by contacting James Carroll, Senior Web Editor, Vision Systems Design
To receive news like this in your inbox, click here.
Join our LinkedIn group | Like us on Facebook | Follow us on Twitter | Check us out on Google +
Page 1 | Page 2