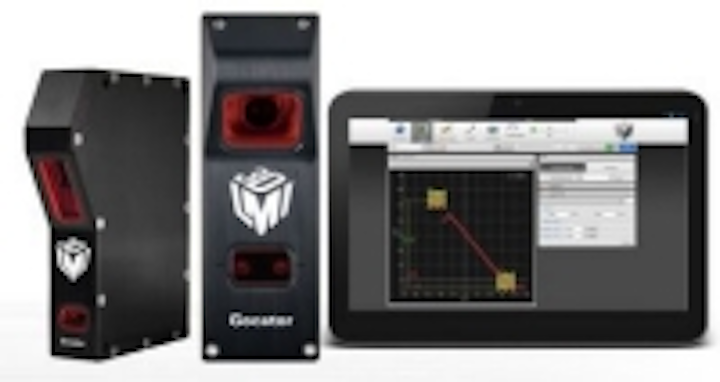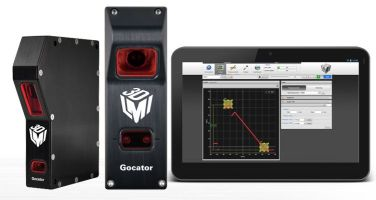 In an undisclosed deal, LMI Technologies has acquired German 3D metrology company GFMesstechnik, which will result in the integration of GFM into the LMI brand and expansion into new markets.
GFMesstechnik—a company with 30 employees and €5M annual revenue—was one of the first companies that worked with Texas Instruments to integrate their digital light processing technology into 3D measurement products such as the MikroCAD instrument. GFM's focus is on small volume measurements (as small as 1mm) in surface analysis of micro-texture or line inspection of electronic, medical, or pharmaceutical parts.
"GFM's knowledge of instrument design and ultra-precise measurement will be integrated across LMI's structured light HDI and Gocator product lines, enabling amazing new levels of performance for demanding applications requiring very high resolution," said Terry Arden, CEO of LMI Technologies in a press release. "GFM staff will continue on by joining the LMI team and building 3D scanner products that focus on ease of use allowing customers to realize the benefits of 3D and achieve better business results.
Among LMI's most recent product releases is its latest 3D scanning software, FlexScan3D 3.3, which is the 3D scanning engine that powers the company's line of HDI scanners. FlexScan3D 3.3 includes a number of new features, including the Easy Scan smart exposure control feature, which automatically determines the best exposure for an object to get quality scan results. A new cut plane feature enables users to capture cleaner scans with HDI 3D scanners during the scan acquisition phase.
In addition, LMI also recently launched the Gocator 3100 3D smart sensor, which uses blue LED projection and stereo scanning technology to enable industrial scanning, delivering 3D point clouds, measurements, and control decision capabilities in a single package. The 3110 features a scan cycle of 5 Hz, a near field of view of 60 x 105 mm, a far field of view of 90 x 160 mm, GigE interface, and a measurement accuracy of +/- 50 µm.
With the acquisition of GFM, LMI Technologies will expand into new markets, including life sciences and surface metrology by leveraging GFM's existing reseller channel network, building on its customer base, and delivering next-generation scanners suitable for volume and OEM customers.
View the press release.
View other articles from our July 2 3D imaging e-newsletter.
Also check out:
(Slideshow) Six unique ways 3D imaging helped solve problems
Laser-based cataract surgery system features multiple machine vision cameras
3D scanning "cyber tape measure" system raises privacy concerns
Share your vision-related news by contacting James Carroll, Senior Web Editor, Vision Systems Design
To receive news like this in your inbox, click here.
Join our LinkedIn group | Like us on Facebook | Follow us on Twitter | Check us out on Google +