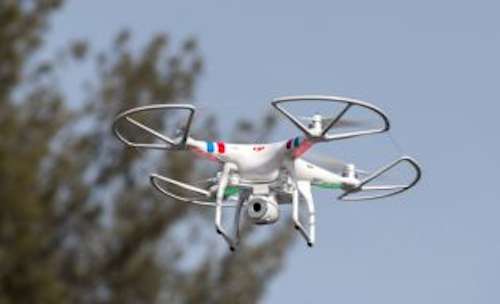 This past March a ruling from a US federal judge indicated that there is no official law against the commercial use of unmanned aerial vehicles (UAVS), despite the fact that most people thought it was illegal. Flights such as these, while technically legal, still aren't permitted by the Federal Aviation Administration (FAA), but some folks have already begun using them for various applications, including filmmaking, delivery services, and surveillance.
But in an effort to make it so commercial flights such as these are permitted, is FAA is now considering a streamlined approval process for flights of small UAVs for filmmaking, utilities inspection, agriculture, and other low-risk operations, according to Bloomberg. The first official regulation for allowing commercial UAV flights is at least a year away, but the approval of a process for limited applications using smaller UAVs could speed up the process for many looking to take to the skies.
Michael Toscano, president and CEO of the Association for Unmanned Vehicle Systems International, told Bloomberg that such actions are applauded by his organization, which estimates that the unmanned aircraft industry will generate 100,000 jobs and $82 billion in economic impact once the FAA begins approving commercial operations.
As it currently stands, the FAA is weighing the appropriate safety standards for construction of UAVs and qualifications of pilots. A proposed rule allowing the flight of commercial UAVs less than 55 pounds is expected by November, but the FAA is still evaluating how it would grant quicker approvals for small UAVs in situations that would not cause safety concerns.
I can understand the causes for concern when it comes to the use of commercial UAVs. Nobody wants a 50-pound UAV crashing down into them or their property, that's for sure. But, what exactly will the FAA consider a "safety concern?" Is it any situation in which a UAV is flying overhead of a crowded population, or will the ruling be a bit more open-minded? Another, perhaps more important question to consider, is what will the general public think of these UAVs flying around?