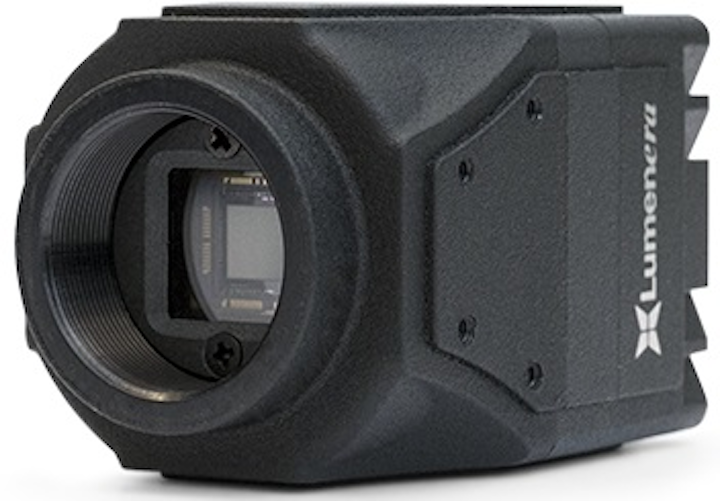 Lumenera Corporation has announced that a North American commercial horticulture monitoring system provider has signed an agreement for the company's LtX45R machine vision cameras to be used in their pilot project for the inspection of greenhouse cannabis.
LtX45R series cameras—which were recognized as a Gold-level honoree in the 2018 Vision Systems Design Innovators Awards—are available in four models: Lt345R (3.2 MPixel Sony IMX252 color/mono, 120 fps), Lt545R (5.1 MPixel Sony IMX250 color/mono, 75 fps), Lt945R (8.9 MPixel Sony IMX255 color/mono, 42 fps), and the Lt1245R (12.4 MPixel Sony IMX253 color/mono, 30 fps). These cameras feature a USB 3.1 Gen. 1 interface and are USB3 Vision compliant.
"The Lumenera LtX45R series cameras provides versatile performance and are ideally suited for this type of vision inspection application, said Huw Leahy, President of Lumenera. "Lumenera is an innovative leader in imaging technology and this allows us to have impact in even the most recent emerging industries like commercial cannabis production."
The cameras will be used to gather high-resolution plant images that will be combined with other environment data collected from within a commercial greenhouse. This, according to Lumenera, will provide growers with a detailed understanding of the progress of their crops, allowing proactive crop management and leading to higher yields.
View more information on theLtX45R cameras.
Share your vision-related news by contacting James Carroll, Senior Web Editor, Vision Systems Design

To receive news like this in your inbox, click here.
Join our LinkedIn group | Like us on Facebook | Follow us on Twitter