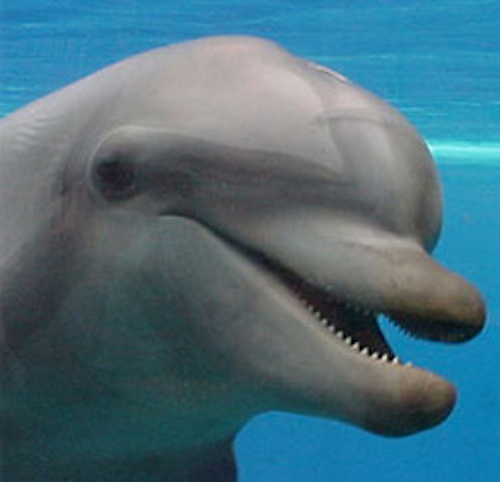 Photo-identification techniques are a useful means to recognize bottlenose dolphins by the nicks, scars and notches on their dorsal fins.
Such techniques involve photographing the dolphins in their natural surroundings, then comparing the images of their dorsal fins against previously cataloged fins which most closely resemble the unknown fin. Unfortunately, the manual photo-identification process, although effective, is extremely time consuming and stressful.
Now, however, Kelly Debure, a professor of computer science at Eckerd College in St. Petersburg, Florida and her students have developed a software program called DARWIN (Digital Analysis and Recognition of Whale Images on a Network) that simplifies the photo-identification of bottlenose dolphins by applying computer vision and signal processing techniques to automate much of the tedious manual photo-identification process.
"DARWIN is a software system which has been developed to support the creation of reliable and intuitive image database queries using fin outlines," says Debure. "It effectively performs registration of image data to compensate for the fact that the photographs are taken from different angles and distances and compares digital images of new dorsal fins with a database of previously identified fins."
The software uses an automated process to create a tracing of the fin outline, which is then used to formulate a sketch-based query of the database. The system uses a variety of image processing and computer vision algorithms to perform the matching process that identifies those previously cataloged fins which most closely resemble the unknown fin. The program ranks catalog fin images from "most like" to "least like" the new unknown fin image and presents images for side by side comparison.
DARWIN is used by researchers at several academic institutions and by Eckerd College's own Dolphin Project, a team of students who conduct population surveys of the bottlenose dolphin (Tursiops truncatus).
The DARWIN software is free and available for download here.

-- Dave Wilson, Senior Editor, Vision Systems Design