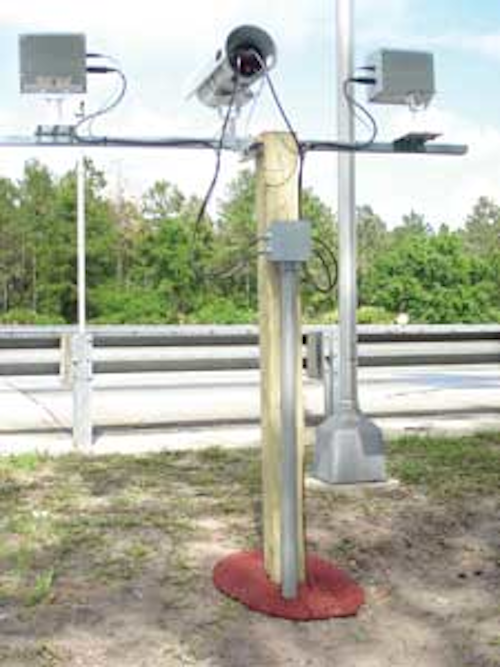 To track safety records, the US government issues USDOT numbers to all commercial transportation companies involved in interstate commerce. The number is printed on the side of every truck, usually on the door.
Truck weigh and inspection stations are ideal locations to identify operators with safety violations. At many stations, state DOT workers rely on computer terminals to manually look up a carrier's safety records using the USDOT number. Unfortunately, this only occurs during random checks or when the truck has violated weight or other restrictions.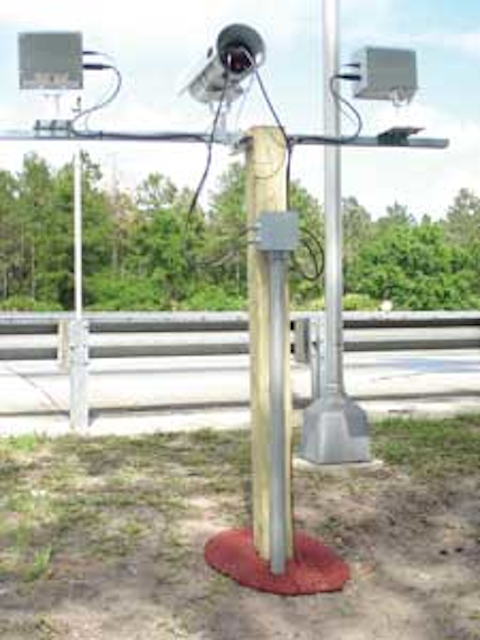 Realizing that safety could be improved by automatically capturing and decoding the number without requiring the truck to stop or slow down, Transport Data Systems (TDS; San Diego, CA, USA; www.transportdatasystems.com) has developed a system that can operates 24 hours a day in any outdoor lighting condition.
Engineers at TDS explored a number of camera options before choosing the 5-Mpixel Grasshopper GRAS-50S5M camera from Point Grey Research (Richmond, BC, Canada). Mounted in an outdoor enclosure perpendicular to an automated weigh station and connected to PC running TDS's image-processing software, the camera's optically isolated hardware trigger output strobes TDS's custom-made infrared LED illuminators. Synchronizing image capture with the strobe provided the optimal illumination for capturing images prior to optical character recognition (OCR).
Two images are used to visualize the side of the vehicle at a shutter speed of 1/100 sec. Both images are processed by a Linux-based multicore PC running an OCR algorithm that extracts the vehicle's USDOT number. This is cross-referenced against federal agency databases.
Each installation varies depending on the lane geometry of the inspection station. In one recent installation in Montana, trucks pass through a series of sensors along an access road as they approach the inspection station. Signals from the sensors detect the presence and location of each passing vehicle. These signals are connected to the USDOT reader which in turn triggers the Grasshopper camera.
More Vision Systems Issue Articles
Vision Systems Articles Archives