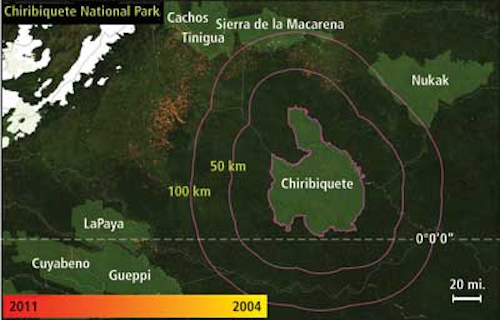 Researchers from the Department of Geography at King's College, London (www.kcl.ac.uk) have developed a system to monitor deforestation across the whole of Latin America using satellite data.
The development of the system--known as Terra-i--was led by Louis Reymondin, a PhD student in the Department of Geography at King's College, in collaboration with colleagues at the International Center for Tropical Agriculture (CIAT; www.ciat.cgiar.org), The Nature Conservancy (TNC; www.nature.org), and the School of Engineering and Management of Vaud (HEIG-VD; www.heig-vd.ch).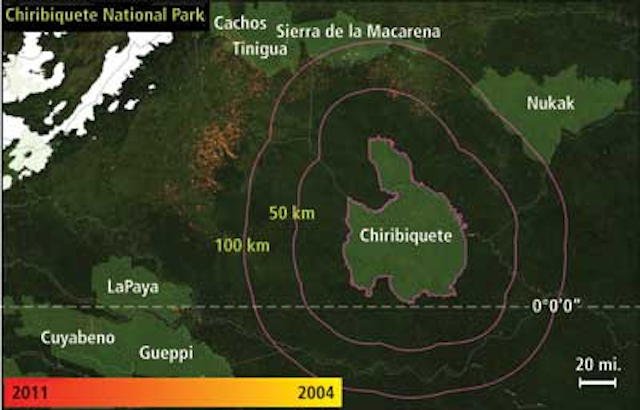 The system is based on the idea that natural vegetation follows a predictable pattern of changes in greenness that is brought about by land and climatic conditions from one date to the next.
The system is composed of a computational neural network that has been trained to understand this pattern of changes in vegetation greenness in relation to terrain and rainfall for a particular area, after which it is capable of identifying areas where the greenness suddenly changes well beyond normal limits as a result of deforestation.
Having trained the network with data from NASA's Modis satellite sensor that were acquired between 2000 and 2004, the system now processes data for every 250 square meters of land from Mexico to Argentina after the data are downloaded from the Modis satellite. It then highlights the pixels in the images that significantly change every 16 days, writing these results to Google Maps where they can be visualized.
Preliminary data from the Terra-i system have shown that in Caquetá, Colombia, deforestation grew from around 4880 hectares in 2004 to 21,440 in 2011, up by 340%. Deforestation has grown significantly in the buffer zones of the Chiribiquete National Park, too, where deforestation rates increased by 196% from 2010 to 2011.
In the Gran Chaco in Paraguay--the second largest forested area in South America--Terra-i found that between 2004 and 2010 over a million hectares was deforested with a peak in 2009 of 454,700 hectares.