Forward-looking vision system instills safe driving
A forward-looking vision system developed by Autoliv for BMW that aims to improve driver safety was unveiled recently at the Frankfurt Motor Show.


Sep 16th, 2011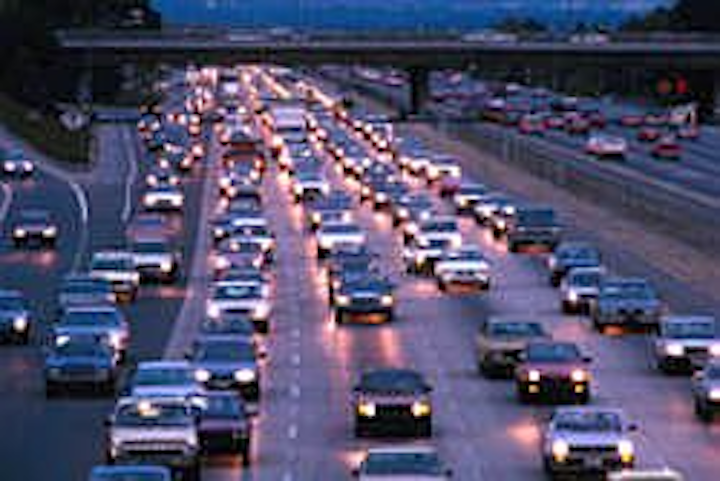 A forward-looking vision system that aims to improve driver safety was unveiled recently at the Frankfurt Motor Show.
Developed by Autoliv (Stockholm, Sweden) for German automaker BMW (Munich, Germany), the Mono Vision Sensing System (MVSS) employs a small vehicle camera mounted behind the rear-view mirror and an electronic control unit to constantly monitor traffic and issue visual and acoustic warnings to a driver.
The intelligent driver-assistance system can identify oncoming vehicles within about 750 m and can determine when headlights need to be dipped and raised so that oncoming drivers are not blinded, which it does automatically.
The image-processing system also monitors the area in front of a vehicle to detect slow-moving vehicles that a driver might hit if they are not spotted in time. In such cases, the vision system alerts the driver by displaying a visual warning on the instrument panel as well as producing an audible warning. In addition, the brakes are put in an "alert mode" to minimize the activation threshold when the driver finally hits the brake pedal.
By monitoring the lane markings on the road, the system can also check that a vehicle stays within its lane. If a driver makes lane changes without first using the turn indicator, he or she is warned by a vibration in the steering wheel.
The system also employs a traffic-sign recognition capability to keep drivers informed of the speed limit, in addition to showing them when passing a vehicle is prohibited or allowed. Furthermore, it can identify signs activated during adverse weather conditions and temporary restrictions through road works.
-- Posted by Vision Systems Design