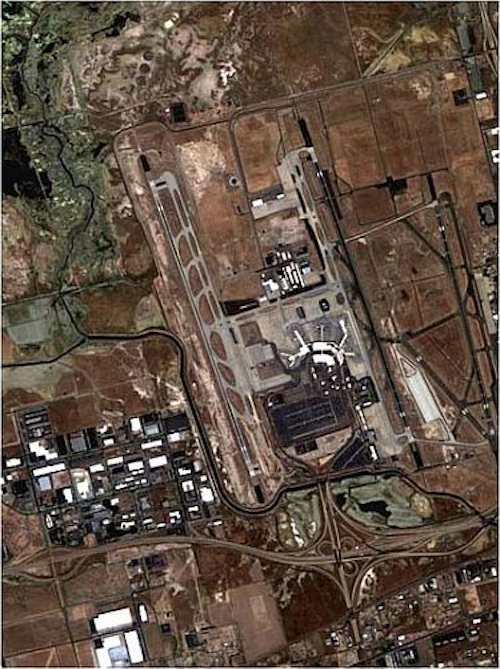 The first high-resolution images were released this week from NigeriaSat-2, a 300-kg satellite manufactured bySurrey Satellite Technology (Guildford, UK).
A 2.5-m-resolution pan-sharpenedsatellite image shows the airport at Salt Lake City, Utah, with the terminal buildings, runway layout, and surrounding roads all clearly visible. In the full-resolution image, aircraft can be seen at the stands as well as cars in the parking lot. On the runways, painted numbers on the tarmac can clearly be read and there is sufficient detail to count the engines on larger aircraft.

Nigeria's national space agency plans to use the satellite to map the entire country in detail every four months. The resolution and geo-location accuracy of the satellite make it possible to monitor urban development in sprawling cities such as Lagos, which could prove useful for planning infrastructure such as roads.

To aid in disaster response management, NigeriaSat-2 will use its high resolution imager to "zoom in" on areas of interest and determine if individual buildings are damaged, bridges destroyed, or roads impassable.
Geospatial data will also be used to update the country's land registry with accurate and current information.
-- Posted byVision Systems Design

Image acquired by NigeriaSat-2, Copyright NASRDA.