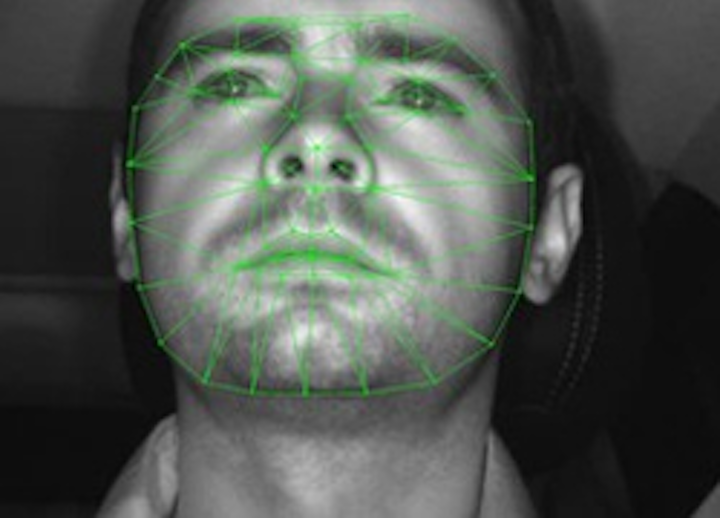 Engineers at the EPFL (Lausanne, Switzerland) are aiming to make cars of the future safer by developing a system that can capture the facial information of drivers.

Today's intelligent vehicles, which are equipped with multiple sensors, can react to emergency situations, regulate speed, assist with parking and respond to voice commands. But they cannot determine how a driver is feeling.

The face is a valuable source of such information, and a project initiated by EPFL's Transportation Center involving EPFL's Signal Processing 5 Laboratory (LTS5) and PSA Peugeot Citroën aims to mine it for use in future automobile safety systems.

A facial recognition system can be used in to determine the exact position of an individual's head, while eye-tracking devices can indicate the direction in which he or she is looking. Analyzing the movements of the head and eyes can also indicate a state of fatigue or sleepiness.

EPFL's LTS5 and its start-up, nViso, are conducting research into capturing such expressions and exploring the range of possible scientific, behavioral and commercial applications that the technology offers.

"We are trying to make the interface between the car and the driver more intuitive, and reading facial features is a very natural interactive way of doing so," says Olivier Pajot, PSA Peugeot Citroën's representative on the EPFL campus.

A system developed using a prototyping platform provided by the French car manufacturer is currently operational, although the research is far from finished.

The researchers are currently working on improving the system's performance, particularly by increasing the number of images processed.

The next step is to install the system in a car and test it under realistic conditions.

Related articles on automotive vision systems from Vision Systems Design.
1. Processors help designers develop smart cameras for cars

Freescale Semiconductor (Austin, TX, USA) is licensing intellectual property (IP) from CogniVue (Quebec, Canada) to build a new range of microprocessors aimed at helping designers build smart cameras for advanced driver assistance systems (ADAS).

2. Terahertz sensor to measure paint quality on automobiles

Researchers at the Department of Chemical Engineering at Cambridge University (Cambridge, UK) led by Dr. J. Axel Zeitler have been awarded a grant of over £240,000 to develop a terahertz sensor that can be used to measure the quality of paint coatings on automobiles.

3. Smart headlight could improve visibility for drivers

Standard vehicle headlights improve the vision of drivers at night by illuminating the road and the surrounding environment. Unfortunately, they also illuminate raindrops and snowflakes making them appear as bright flickering streaks that are very distracting.

4. Vision system checks the identity of pistons

Engineers at Olmec-UK (Barton-Upon-Humber, UK) have developed an automatic vision inspection system for an automotive engine manufacturer that can read the alphanumeric product identifiers cast into pistons.

-- Dave Wilson, Senior Editor, Vision Systems Design