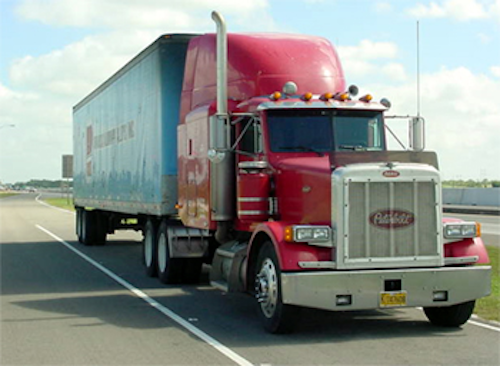 Typically, the inspection of vehicle tires is conducted manually at an inspection station, a process that is not only time consuming but also prone to errors introduced by the individual conducting the inspection.
Now, however, engineers at Nascent Technology (Charlotte, NC, USA) have patented a vision-based system that can inspect tires on trucks while they are in motion, obviating the need to reroute the trucks to a designated area.
The transportation imaging system itself uses one or more cameras to acquire images of at least one of the tires of a moving vehicle. As the vehicle enters the field of view of the cameras, they capture multiple high-resolution digital images of the tires, specifically of their treads and sidewalls.
The images are then processed on a computer system to correct for geometric skewing, after which they are analyzed to determine tire tread depth as well as presence of any tire sidewall damage.
The computer then transmits the inspection analysis and the multiple photographs of the tire, or tires, to a customer management system for review.
A more detailed description of the patented system can be found here.

-- by Dave Wilson, Senior Editor, Vision Systems Design