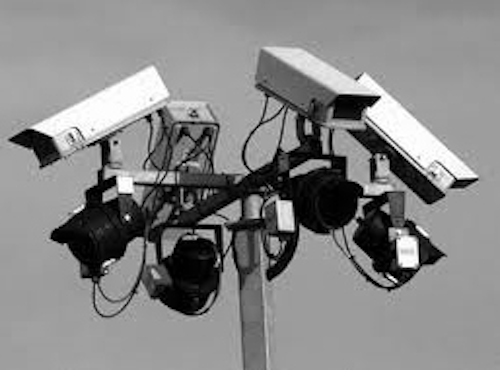 Engineers at Behavioral Recognition Systems (BRS; Houston, TX, USA) have developed video surveillance recognition software that can learn to identify abnormal behavior of individuals in CCTV video footage.

Many currently available video surveillance systems also have recognition capabilities, but unlike the BRS system, they must first be programmed based on very specific and narrowly defined rules to identify certain types of behaviors.

The BRS system, on the other hand, is a machine-learning based recognition system that learns to identify and distinguish between normal and abnormal behavior within a scene by analyzing the movements and activities in a recorded video on a frame-by-frame basis.

The technology -- which serves as the foundation for the company's AISight 3.0 video surveillance software platform -- was recently granted a patent from the US Patent and Trademark Office.

In use, the AISight system accepts video streams from standard cameras, detects and tracks subjects, characterizes their appearances and properties and then classifies them. It then learns the patterns of behavior they exhibit, remembers those patterns, recognizes behaviors that deviate from those patterns and alerts the user about those events in real time.

Last year, the software was selected by the City of Houston's video surveillance program and is now being deployed in an effort to identify unusual behavior and notify security and law enforcement staff of any potential threats that are detected.

In April this year, the company received a 2012 Counter Terrorism and Specialist Security (CTSS) Award at the Counter Terror Expo in London for its efforts developing the behavioral recognition system.

Readers interested in discovering more about the machine learning technique used in the system can find more detailed information in the US Patent 8,131,012 which can be found here.

Interested in reading more about developments in surveillance systems? Here's a compendium of five of the top stories on the subject that Vision Systems Design has published over the past year.
1. Researcher wins award to develop visual tracking software

A University of California-Merced (Merced, CA, USA) engineering professor has been named a recipient of the National Science Foundation's Faculty Early Career Development (CAREER) Award to further his work on improving visual tracking abilities in machines.

2. Through-the-wall-imaging system wins developer Australian award

Professor Abdesselam Bouzerdoum from the University of Wollongong (New South Wales, Australia) has won the $10,000 Australian 2011 Eureka Prize for Outstanding Science in Support of Defence or National Security for his work developing through-the-wall radar imaging (TWRI) systems.

3. Security software automates image analysis tasks

A system being developed at MIT and the University of Minnesota can perform image analysis using artificial intelligence more accurately and in a fraction of the time it would take a human operator.

4. Image algorithms analyze bird behavior

Researchers from the University of Lincoln (Lincoln, UK; www.lincoln.ac.uk) are developing algorithms that analyze video data from a population of guillemots nesting on the cliffs of Skomer, a small island off the coast of southwest Wales.

5. Imaging upgrades border and port control

Daytime and nighttime WAVcam sensors from Innovative Signal Analysis (ISA) are being evaluated in an operational testbed environment at Angel's Gate in California, which is the mouth to the Long Beach and Los Angeles ports.

-- by Dave Wilson, Senior Editor, Vision Systems Design